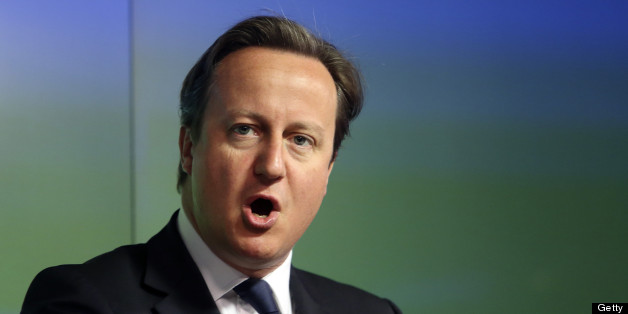 Getty
Conservative MP Andrew Bridgen has been summoned to a meeting in the party's Whips' Office on Monday after he called for a vote of no-confidence in David Cameron.
On Sunday the North West Leicestershire MP confirmed he had delivered a letter to the chairman of the backbench Tory 1922 committee calling for a leadership vote.
However it has been suggested that Bridgen did not intend for his letter to be made public and that instead he was outed by the whips seeking revenge on what they saw as disloyalty.
On Friday Bridgen delivered a letter to Downing Street demanding MPs be given a vote before any weapons were delivered to Syrian rebel forces.
Writing in the Mail on Sunday, Bridgen likened the Conservative Party's situation to an aeroplane. "The pilot doesn't know how to land it. We can either do something about it before the crash, or sit back, watch the in-flight movies and wait for the inevitable," he said.
A vote of no confidence in Cameron would be automatically triggered if 46 MPs lodge letters with the 1922 committee.
Last month, a Conservative rebel told The Huffington Post UK that at least 30 Tory MPs had signed letters.
Bridgen is only the second MP to be publicly identified as having sent in a letter. The other, Patrick Mercer, recently resigned the Tory whip amid allegations he broke lobbying rules - rendering his letter invalid.
The news comes after a poll commissioned by Tory peer Lord Ashcroft suggested that, for the first time, Cameron trails his party for popularity.