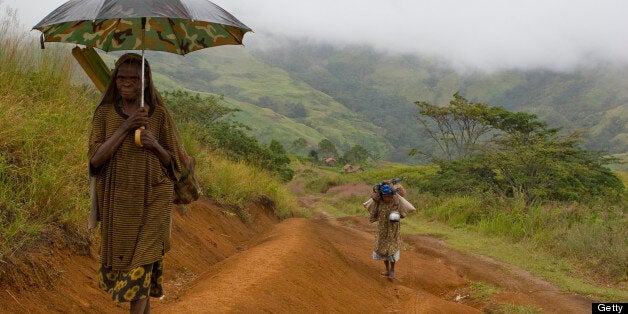 Police in Papua New Guinea are investigating reports a teenage girl beheaded her father after he raped her.
The 18-year-old is said to have used a bush knife to sever her father's head after he repeatedly raped her last Tuesday night at their home in the poverty-stricken Pacific nation's Western Highlands.
Pastor Lucas Kumi told the Post-Courier newspaper: "The father wanted to rape his daughter again in the morning inside the house and that was when the young girl picked up the bush knife and chopped her father's head off."
The newspaper claims community leaders are refusing to hand the girl over to police and have vowed to protect her.
Kumi added: "The daughter did what she did because of the trauma and the evil actions of her father so that is why we have all agreed that she remains in the community."
"But a murder is a murder, it is a matter that will be investigated."
Violent crime and witchcraft are rife in Papua New Guinea, where the government last month voted to revive the death penalty, AFP reports.