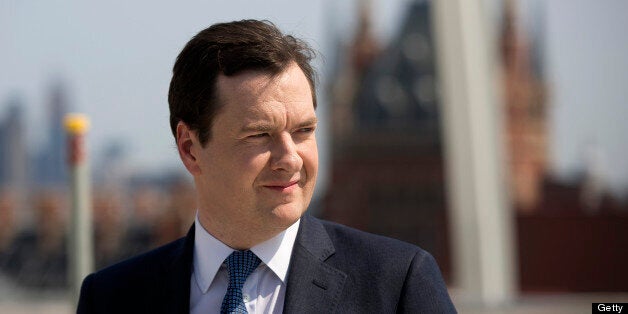 Britain is hopeful of achieving "real concrete progress" at the G8 summit in Northern Ireland today on tightening international tax rules which allow rich companies and individuals to avoid paying their fair share, Chancellor George Osborne said today.
Prime Minister David Cameron has put action on tax havens and transparency about company ownership at the heart of his agenda for the two-day meeting of leaders of eight of the world's largest economies at Lough Erne in Co Fermanagh,
And Mr Osborne made clear today that he expects the G8 countries - the UK, US, France, Germany, Italy, Canada, Japan and Russia - to make progress on the issue, after Britain secured agreement from 10 of its overseas territories and Crown dependencies, widely viewed as tax havens, to sign up to a new OECD standard on the exchange of tax information.
Mr Osborne said the UK wants to change outdated international tax rules which allow companies to locate their profits in low-tax countries and avoid paying taxes on them in the countries where they were earnt.
Big companies such as Google, Amazon and Starbucks have come under fire in recent months for operating legally within this tax system to minimise the amounts they have to pay.
Speaking from Lough Erne, where he is joining the prime ministers and presidents for today's session on tax, the Chancellor told BBC1's Breakfast: "I think we can do quite a lot and I think you are going to see some concrete steps here at this summit to change the rules about tax that have been in place for decades but, as the world has developed, haven't really kept up.
"As a result, individuals can hide the taxes they are supposed to pay in the international banking system and companies are able to shift their profits around the globe, away from where those profits are actually generated and therefore they don't pay tax.
"That's really important because that is less money for our NHS and our schools and the things we need to invest in."
Setting out his hopes for today's talks, Mr Osborne said: "We can rewrite the international rules that allow companies to shift their profits away from the UK or any other country where they are doing business.
"Obviously we have to get international agreement, and there is no better place to start than when you have got eight of the largest economies in the world sitting round the table. I think we will see real concrete progress on that today."
Popular in the Community