Wikileaks founder Julian Assange has called for countries to step forward to offer asylum to NSA whistleblower Edward Snowden.
The Australian - who has himself been holed up in the Ecuadorian Embassy in London for over a year to avoid extradition to the United States - said the surveillance whistleblower's "ordeal is just beginning".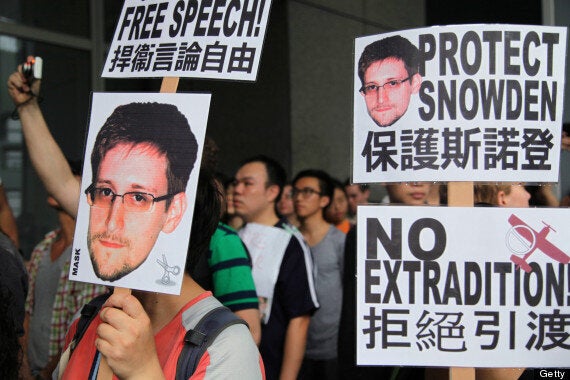 Snowden could be extradited to the U.S. despite huge support
Snowdon, a former contractor, who disclosed the existence of secret surveillance programmes to The Guardian, has been charged with unauthorised communication of national defence information, communicating classified intelligence information and theft of government property.
The charges, which carry penalties of up to 10 years in prison each, could be the first step by Washington in extraditing Snowden back to the U.S. He is currently believed to be hiding in Hong Kong; the U.S. have reportedly asked Hong Kong authorities to detain Snowden, however no official response has yet been given by the former British colony.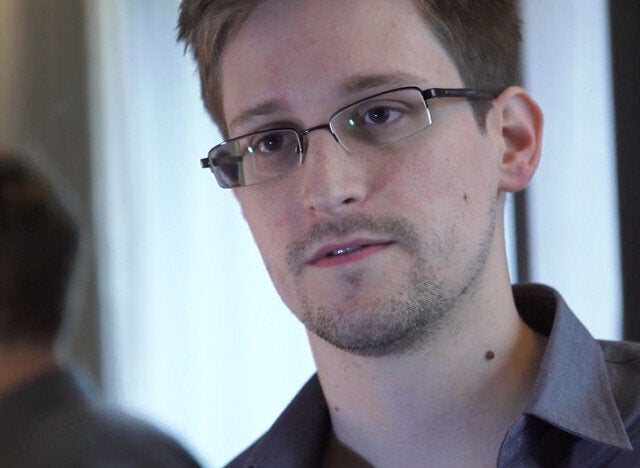 Edward Snowden is believed to be hiding in Hong Kong
In a statement, Mr Assange, 41, said: "Two dangerous runaway processes have taken root in the last decade, with fatal consequences for democracy.
"Government secrecy has been expanding on a terrific scale. Simultaneously, human privacy has been secretly eradicated.
"A few weeks ago, Edward Snowden blew the whistle on an ongoing programme - involving the Obama administration, the intelligence community and the internet services giants - to spy on everyone in the world.
"As if by clockwork, he has been charged with espionage by the Obama administration.
"The US government is spying on each and every one of us, but it is Edward Snowden who is charged with espionage for tipping us off...
"Let's be very careful about who we call 'traitor'. Edward Snowden is one of us."
Mr Assange has vowed he will not leave the embassy even if sex charges against him are dropped because he fears moves are already under way to extradite him to the US, where he could face questions about the leaking of sensitive information to his whistle-blowing website.
He claimed there was a sealed indictment already lodged at a grand jury in the US which would lead to his being taken from Britain if he ever steps outside the embassy.
Mr Assange added: "The US government is always going to need intelligence analysts and systems administrators, and they are going to have to hire them from this generation and the ones that follow it.
"One day, their generation will run the NSA, the CIA and the FBI. This isn't a phenomenon that is going away. This is inevitable.
"And by trying to crush these young whistleblowers with espionage charges, the US government is taking on a generation, and that is a battle it is going to lose.
"The charging of Edward Snowden is intended to intimidate any country that might be considering standing up for his rights.
"That tactic must not be allowed to work. The effort to find asylum for Edward Snowden must be intensified.
"What brave country will stand up for him, and recognize his service to humanity?
"Tell your governments to step forward. Step forward and stand with Snowden."
Related