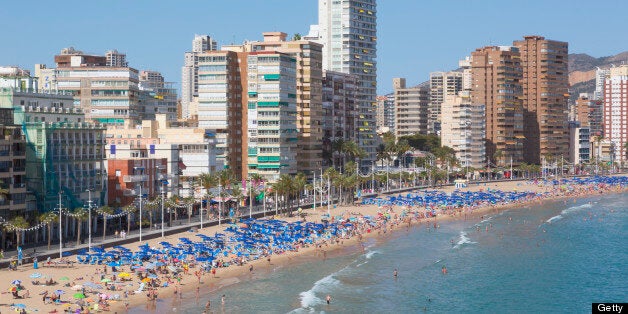 Expats living in Spain have cried foul after George Osborne announced he was cutting their winter fuel allowances.
In his spending review, the Chancellor said under a new "temperature test" the payment would be removed from people living in countries such as Spain and Portugal.
Osborne told MPs the allowance would be withdrawn from people living in warmer countries than the UK from autumn 2015.
Bruce McIntyre, the patron of Age Concern Malaga, told Sky News: "When temperatures drop to below eight or nine degrees, it becomes really cold.
"On top of that, houses are not built to retain heat like they are in the UK.
"It's going to be very hard on all the pensioners here who are struggling to make ends meet at the moment to have this withdrawn."
McIntyre said the payment should instead be means-tested for everyone if ministers are looking for savings.
"I am very sad to say that lots of people over here on the coast are going to be very badly hit by it," he added.
Currently any pensioner is entitled to the £100-£300 payment, no matter where they live.
Michelle Mitchell, of Age UK, said: "While the introduction of a temperature test could allay concerns about ex-pats in hot countries receiving the payment, it is important that proposals for change do not complicate the system or result in those in need losing out."