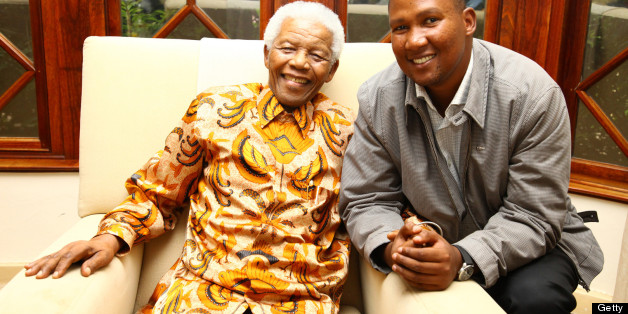 Getty
Nelson Mandela's grandson has been ordered to return the remains of three of the former president's children to their original burial site.
Mandla Mandela exhumed the remains in 2011 and reburied them in his grandfather's birth place of Mvezo without the knowledge or permission of family members, reports CBS.
On Tuesday Mandla was charged with "tampering with a grave" as the family feud escalated, overshadowing the fact Mandela is gravely ill in hospital.
His three children, Makgatho - Mandla's father -, Makaziwe and Madiba were originally buried in a family plot in Qunu.
Sixteen members of his family claim Mandla took the bodies from Qunu to Mvezo because he is the chief of the town and believes the former President will want to be buried with his children.
They said his motive was to open a hotel and cash in his grandfather's death, hoping the area he rules will profit from being the burial place of Nelson Mandela.
The exhumation has been ordered to happen by 15:00 local time, reports News24.
It is not known he Mandla and his lawyers will try to appeal, reports the BBC.