Rupert Murdoch has been invited to re-appear before MPs after a tape recording emerged of him apparently telling journalists he regretted the level of co-operation given by News International to the investigation into phone hacking.
The Commons Culture Media and Sport Committee will ask the mogul to appear before it again to discuss his comments, a spokeswoman said. No date has yet been agreed, but it is not expected to be until the autumn.
The move comes as Scotland yard said it would "fully assess" the contents of the tape recording.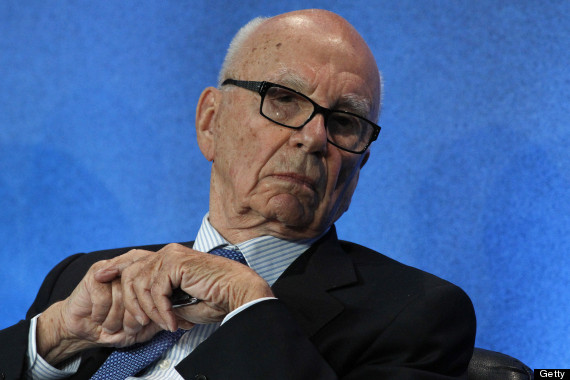 Murdoch is heard saying 'you didn't instigate [payments for cops]'
Assistant Commissioner Cressida Dick told MPs that the force is trying to get a copy of the clip of Mr Murdoch speaking to members of staff from the Sun in March.
In the recording, obtained by the investigative website Exaro, a voice alleged to be Mr Murdoch says: "We're talking about payments for news tips from cops: that's been going on a hundred years. You didn't instigate it."
SEE ALSO:
He is also claimed to have said that the company had started telling the Metropolitan Police to get court orders to obtain information, branded the force "totally incompetent" and said that their inquiries were "unbelievably slow".
Commander Neil Basu, who gave evidence to the Home Affairs Select Committee alongside Ms Dick today, said he was "not surprised" to hear the criticism.
Ms Dick hit back by saying the investigations were "progressing extremely well".
She said the force is currently trying to get a copy of the tape of Mr Murdoch's comments, and added: "We will assess the full contents of that tape."
Mr Basu revealed that police now believe that there could be up to 5,500 victims of phone hacking.
He is leading Scotland Yard's probes into claims of phone hacking, allegations of corrupt payments to public officials and computer hacking and other privacy breaches.
It is estimated that the inquiries will cost £38.8 million up to April 2015.
Mr Basu told the committee that so far 3,500 alleged victims have been contacted under Operation Weeting, the phone hacking probe.
He said that 419 alleged victims have been identified as part of Operation Elveden, the payments probe, of whom 213 have been informed.
There are 154 allegations under Operation Tuleta, the inquiry into claims of computer hacking and other privacy breaches, involving 135 potential victims, all of whom have been contacted.