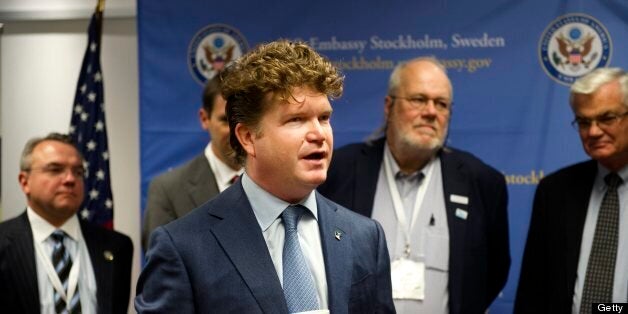 Boris Johnson congratulated the next appointee to the post of US ambassador to the UK by slyly demanding he pays £7.2m in unpaid congestion charge fees.
Matthew Barzun, 42, is an entrepreneur and skilled fundraiser, something the London mayor was quick to seize on.
He said: "I do hope he'll put those skills to good use in finding the more than £6 million owed by US diplomats to Londoners in unpaid C-charge fines," reports the Evening Standard.
A total of £67m is owed in congestion charges with the US the biggest flaunter of the London traffic rule with 63,000 fines.
Related