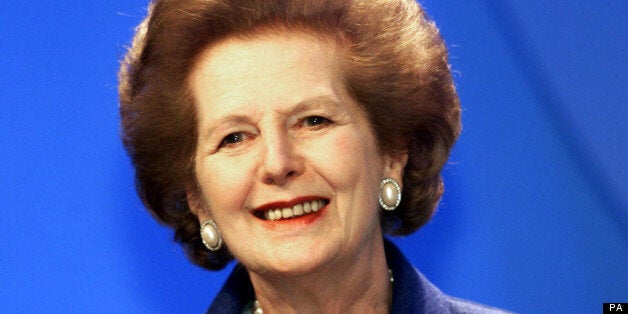 Former prime minister Margaret Thatcher made repeated attempts to get Jimmy Savile knighted - despite pleas from her concerned aides - it was reported today.
Previously unseen Cabinet Office documents from Lady Thatcher's premiership obtained by The Sun newspaper admit to advisers' "worries" about Savile being made a "Sir" against a backdrop of "unfortunate revelations" about his private life.
The television star was knighted for his services to charity in 1990.
But evidence the Jim'll Fix It presenter sexually abused scores of victims caused the Honours Forfeiture Committee to look into the possibility that he brought the honours system into disrepute.
The Sun said Lady Thatcher apparently tried to knight Savile several times before succeeding in her final year of office.
The paper also discloses correspondence from the her aides dating back decades, admitting concerns about bestowing the honour upon the DJ.
One adviser's letter to the PM, published in The Sun today, stated: "Mr Savile is a strange and complex man."
It adds: "Fears have been expressed that Mr Savile might not be able to refrain from exploiting a knighthood in a way which brought the honours system into disrepute."
Another letter, from Mrs Thatcher's then private secretary, repeated the concerns. It added: "We have again considered the name of Mr Jimmy Savile, whom you have of course considered on previous occasions. We have again concluded that he should not be recommended."
Savile raised more than £30 million for good causes, including £12 million to rebuild the National Spinal Injuries Centre at Stoke Mandeville Hospital in Aylesbury, Buckinghamshire.
He died in October 2011, but his grave crimes only came to light the following year.
More than 200 offences have been recorded against the disgraced TV presenter. Of his victims, 73% were children, with
youngsters aged as young as eight when they were targeted.