 After some handy stats to impress Royal Baby aficionados? Look no further.
2 - Number of years the Duke and Duchess of Cambridge were married before the birth of their baby.
3 - William and Kate's baby will be born third in line to the throne and the Queen's third great-grandchild.
4 - The baby will bump Prince Harry down to fourth in line to the throne.
5- William and Kate's first-born will be the great-great-great-great-great-grandchild (five greats) of Queen Victoria.
16- The baby will one day be head of state of 16 countries.
31- William and Kate will both be 31 when the baby is born.
41 - Royal births are celebrated with a 41-gun salute.
43 - If the baby follows the Prince of Wales and William on to the throne, he or she will be the 43rd monarch since William the Conqueror in 1066.
£6,265- Cost of a one-night stay and delivery package at the private Lindo wing including a suite of two rooms, but excluding consultants' fees.
£19 million - The yearly income from the Duchy of Cornwall landed estate - which, when one day the baby becomes the heir apparent, will be used as its private funding.
Two billion - The baby may one day be head of the Commonwealth, which covers 54 nations and two billion citizens.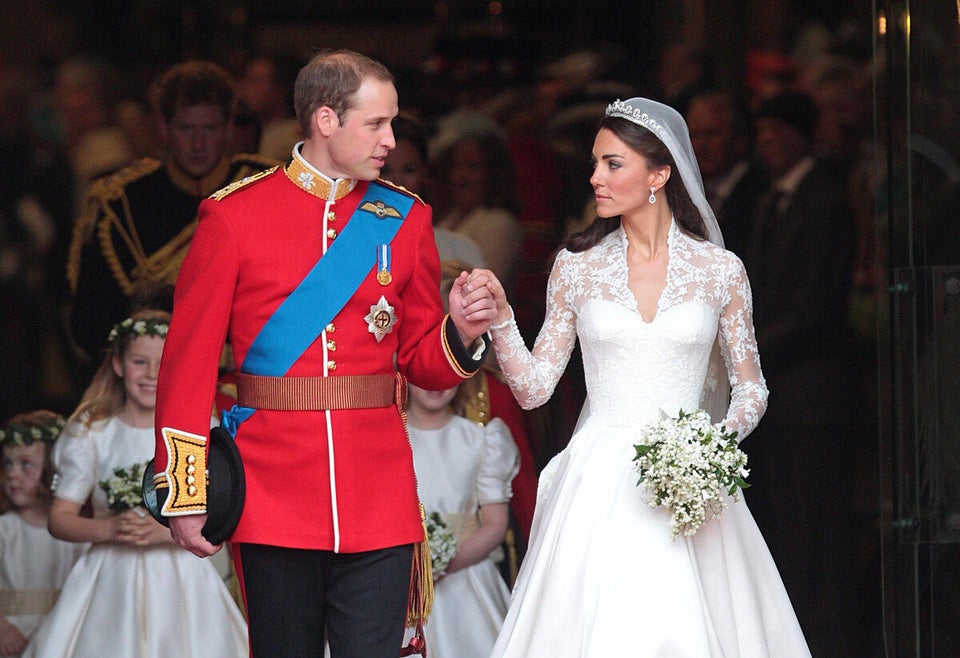 William And Kate In Love
Popular in the Community