A disused London Underground station is to be sold after the Ministry of Defence (MOD) declared it surplus to military requirements.
Brompton Road station was closed in 1934 due to lack of passengers, but gained a new life during WWII as a secret command centre set up by Winston Churchill to defend Britain against Adolf Hitler's Luftwaffe.
The property, located a stone's throw from Harrods, is a snarl of underground rooms, staircases, tunnels, garages, mess and offices, with maps of London still hanging from the walls of the war room. (Click here for some excellent pictures over at the Londonist).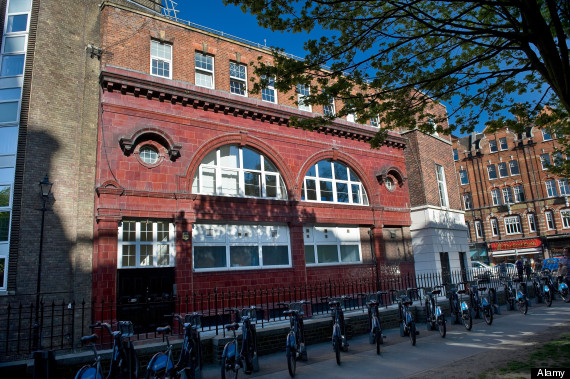 Brompton Road station was closed in 1934
It is also believed to be the bunker where Hitler's deputy Rudolf Hess was interrogated after being captured in Scotland in 1941, the Telegraph reports.
But the 0.32 acre site, which is currently home to a number of university cadet groups is on the market, and could fetch up to £20million.
A spokesman for Jones Lang LaSalle property agents said: "This well located prime central London site provides an excellent redevelopment opportunity and we are expecting a high level of interest from a variety of purchasers when we bring this to the market in September."