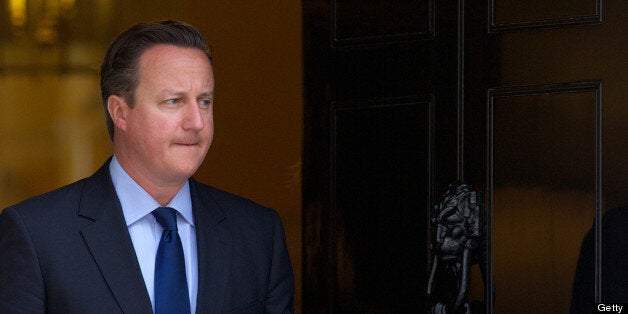 David Cameron and the Conservative Party should apologise to the former party Treasurer, Peter Cruddas, for the way he was treated following allegations he offered to sell access to the prime minister, a Tory MP has said.
On Wednesday Cruddas won £180,000 damages in his High Court libel action over a Sunday Times accusation about charging £250,000 to meet Cameron. The 59-year-old businessman brought the claim against Times Newspapers Ltd and two members of the newspaper's Insight team over three articles which appeared in March 2012.
Cruddas said later: "The dark cloud that has hung over me and my family since the Sunday Times published its malicious lies about me 16 months ago has finally been lifted and justice has been done.
"I was constructively dismissed from my role as party treasurer and made to feel like an outcast as the Prime Minister and the party lined up to criticise me on television and radio. This hurt me immensely and further damaged my reputation.
Bournemouth West MP Conor Burns told The Huffington Post UK that the "decent thing was for the party to say sorry".
"Peter Cruddas is a very good example of the conflicting challenges facing the leadership of any party in the 24-hour media world," he said.
"We had some very serious allegations against him. It now appears in light of a court judgement the Sunday Times reported a very partial view of what he had said in their attempt at a sing operation.
"The party moved very quickly on the basis of what was reported in the Sunday Times without letting Cruddas having a chance to put his side of of the story. Now the full facts have emerged it is clear Cruddas did nothing wrong. The party behaved in a way that compounded the seriousness of the allegations."
Burns pointed out that as Treasurer, Cruddas reported to the board of the party and the leader of the party.
He said: "I think it is up to everyone to reflect on what they said at the time and examine if what they said at the time was fair in the context of the full facts emerging.
"And having reflected on that I hope they would decide to say sorry to a man who was giving his time and energy and services to advance the Conservative cause and as consequence put himself in the firing line of a unpleasant sting operation."
Former Conservative treasurer and major donor Lord Ashcroft said Tory behaviour towards Mr Cruddas "has not been our party's finest hour" and also called on Cameron to apologise.
Writing on the ConservativeHome website, Lord Ashcroft said: "Mr Cruddas quite rightly alerted the party's hierarchy to events and must have hoped for, even expected, its full support. Yet, despite contradicting the paper's version of events, he was forced to resign within hours and was ostracised by senior party figures.
"I hope that Mr Cameron will now offer Mr Cruddas an apology for his criticism of him, and for forcing him to step down as treasurer with such haste when Mr Cruddas was fulfilling his unpaid role well and effectively. That would be the right thing to do.
He added: "Surely the instincts of our party should always be to stand by one of its own until it has been proved that an individual has acted illegally or improperly even if it may be politically appropriate in certain circumstances to suspend someone pending an outcome."