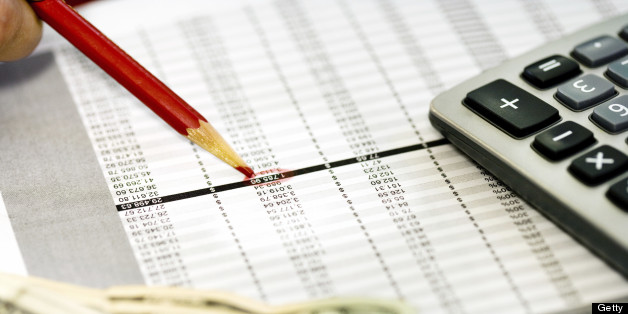 Getty
Civil servants at the Department for Environment, Food and Rural Affairs (Defra) have billed the taxpayer for staff French lessons, English language tests and court fees, it can be revealed.
The details have emerged after a Freedom of Information request from the Huffington Post UK into Defra officials' usage of government procurement cards, which can be used to pay for supplies on taxpayer expense.
During December 2012, officials splashed out over £6,200 on refreshments, including tea, coffee and biscuits, for meetings at Defra's London headquarters.
They spent nearly £600 on rail travel and over £1,700 on hotel accommodation for meetings and attending conferences using their government credit cards.
The hotel bill includes many four and five-star hotels, such as the five-star Arlequin Hotel in Brussels and the four-star Sky City Marriot Hotel in Hong Kong, boasting "stunning views of the South China Sea".
Defra officials also forked out for language tuition, spending £182 on English language testing booklets for their 'customer care unit' and a further £256 on 'a French class' for one staff member, according to their records.
Officials also spent £100 on 31 December 2012 on court fees in order to chase a missing invoice.
While staying at a hotel in Hyderabad, India for the Convention on Biological Diversity, officials spent £255.19 in a single night on "In-Room Charges".
Matthew Sinclair, Chief Executive of the TaxPayers' Alliance, said there was " no justification for Defra staff billing taxpayers for French lessons".
"As for the so-called 'in-room charges during late night negotiations' to the value of more than £250, this is an illustration of why the information about spending given to the public needs to be clearer than it is at present. 'In-room charge' could cover a multitude of sins and unless more information is provided, taxpayers will have reason to question where exactly their money has gone."
A Defra spokesperson told the Huffington Post UK: "Certain day-to-day expenditure is sometimes necessary in order for Defra to carry out its functions and implement government policies.
"Some staff who require language skills as part of their job – such as negotiating with the EU and other European countries – are provided with language tuition.
"The Defra delegation to the Convention on Biological Diversity in Hyderabad helped to negotiate an agreement on financing biodiversity protection. To achieve this the delegation needed to host meetings and use business facilities at their hotel.
"Where we do not receive payment for invoices, we take action as a last resort through Money Claim Online to collect the debt and have to pay for this service."
Update: City Lit, the provider of French lessons for DEFRA, confirmed to the Huffington Post UK that the £255 bill as actually for three French courses for an entire year, lasting from September to June.