After sending Twitter into overdrive with his new facial hair, Jeremy Paxman has broken his silence on the issue.
The Newsnight anchor issued a bizarre statement, invoking fellow beard-wearers Uncle Albert and Abu Hamza.
And he left viewers on tenterhooks, saying: "I may keep it or I may shave it off".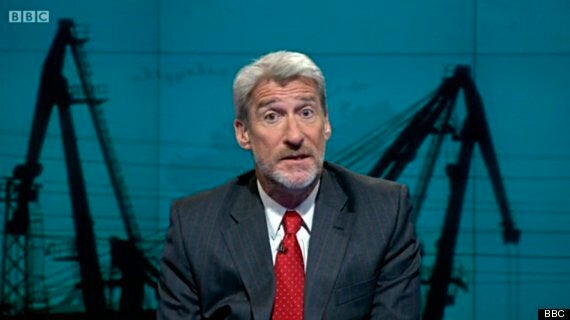 Paxman, 63, said many at the BBC were pogonophobic - have a fear of beards.
He said: "I have grown a beard for the last few summers, and suddenly wondered whether I really needed to shave it off to present Newsnight.
"Unless you're lucky enough to be Uncle Albert on Only Fools And Horses, Demis Roussos or Abu Hamza, the BBC is generally as pogonophobic as the late-lamented Albanian dictator, Enver Hoxha.
"I may keep it or I may shave it off, but I think I'll make my own decision."
Paxman's appearance sparked comment on Twitter, where the broadcaster's fellow presenter Emily Maitlis tweeted: "Right that's it. I'm working on a moustache for Thursday's Newsnight".
Comedian Jenny Eclair said: "I like Paxman's beard, looks like he might ride a Harley come the weekend."
Others compared Paxman's appearance to Father Christmas or Ben Fogle stranded on a desert island.