The two British young women held in Peru, suspected of smuggling £1.5 million of cocaine inside bags of food, could be sitting in a cell for years before their case reaches trial, an expert has warned.
If sentenced to prison, Melissa Reid, 19, of Scotland, and Michaella McCollum Connolly, 20, who has an Irish passport, could face years behind bars, but may have the possibility of seeing their jail term out in Britain eventually, said Bruno Min, from Fair Trials International.
Min said: "We deal with hundreds of cases each year. Out of all of the cases we deal with in Latin America perhaps Peru might be one of the largest producers of our case load. Nightclub hostess Michaella McCollum Connolly (left) and Melissa Reid at Lima Airport Some of the cocaine seized by police at the airport
"The vast majority of cases that we have dealt with from Peru are drugs offences, possibly because it is a large producer of illegal drugs."
The National Police of Peru said they found more than 24lb of cocaine - thought to be worth around £1.5 million (1.7 million euros) - hidden in food in the luggage of the two women.
Drugs cases are treated slightly differently in Peru from other offences, he said, with people often ineligible for bail.
Reid and McCollum Connolly could be held pre-charge for up to 30 days, he said, and then could spend up to three years in prison before a trial.
"They can be held pre-charge for 15 days for drugs cases; that can be extended for another 15 days," he said.
"And if they are charged they will be sent to prison before their trial goes ahead and we understand that the maximum period for pre-trial detention is 36 months.
"If you are charged with a drugs offence, it is our understanding that you are very unlikely to get released before your trial takes place, you're almost ineligible for bail.
"There is the likelihood that they could end up spending 36 months in pre-trial detention."
He added: "Peru is one of those countries where the justice system suffers from delays; it's not uncommon for people to complain to us about delays in their cases.
"It is one of those countries where drug trafficking is a big issue. They appear to take drug offences rather more seriously and for that reason defendants who are facing drugs charges could face additional difficulties.
"If they are convicted normal rules on early release don't apply for drug offences. If you have served a third of your sentence, our understanding is that you are usually entitled to something like parole, but not for drug offences."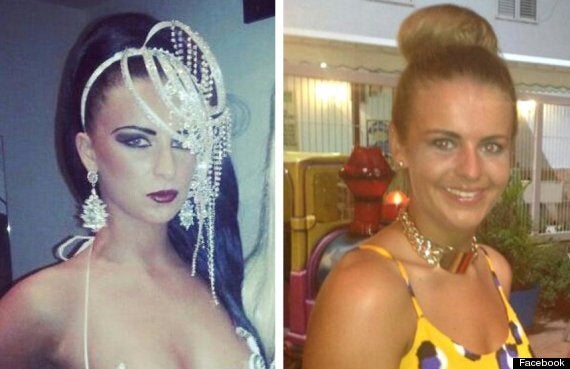 Connolly and Reid were arrested as they tried to leave Lima Airport Food bags 'hid more than 24lb of cocaine'
Min said there is a "prison transfer treaty" between Peru and the UK which means the women could apply for the right to finish serving their sentence in the UK.
"There is what we call a prison transfer treaty in operation between Peru and the UK, which means that if, and when, they have been convicted and they either give up their right to appeal or use up their rights to appeal, they can apply for right to transfer.
"But it is a discretionary process - either the Peruvian or British authorities for any reason can refuse the transfer.
Concerns for the women, as well as other accused people abroad, include their lack of support and the variation in legal systems, he said.
"Not every country in the world has the same standards of criminal justice and many are routinely criticised for breaches of basic rights, and that could also result in problems for these two girls.
"Prison conditions are reported to be very bad in Peru. Of course prison conditions in most countries vary from prison to prison but there are prisons in Peru from what we have heard where the authorities have very little control on what's going on inside. There is a significant degree of lawlessness."
In the online video, Reid is questioned by a police interviewer and is heard to say: "I was forced to take these bags in my luggage."
When asked if she knew they contained drugs, the 19-year-old from Lenzie in East Dunbartonshire, said: "I did not know that."
Major Manuel Siclla, who is heading the investigation, told The Sun: "They have admitted it informally to me and officers at the airport who arrested them. They are OK but are obviously worried about their families and what the future holds for them."
Popular in the Community