There has been a rise in the number of people waiting to be seen in hospital although the NHS is still hitting key targets, figures show.
Some 2.88 million people were waiting to start NHS treatment at the end of June following a referral by their GP, according to data from NHS England.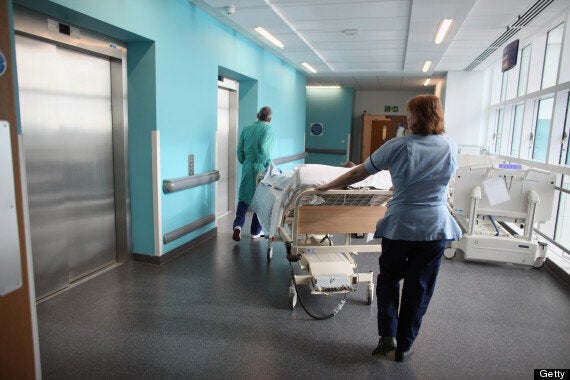 This is a rise of 240,000 patients compared to the same month last year.
The NHS is still hitting national targets on the proportion of people who start their treatment within 18 weeks of referral.
Of those people who needed admitting to hospital for treatment, 91.7% were seen within 18 weeks, the latest figures show. The national target is for 90% of admitted patients to be seen within this timeframe.
Of those who did not need admitting, 97.4% were seen within 18 weeks, against a target of 95%.
Shadow health minister Andrew Gwynne said the number of people waiting to be seen was at it its highest for five years.
"Waiting lists for operations are at their longest in five years as hospitals grapple with David Cameron's A&E crisis," he said.
"This year, thousands of extra patients are facing the agony of a long-awaited operation being cancelled as overflowing A&E departments need more and more hospital beds. Whole hospitals are being consumed by the crisis in A&E.
"David Cameron wasted £3 billion on an NHS reorganisation that took the focus off patient care. At the same time, almost 5,000 nursing jobs were axed and cuts to older people's care budgets left thousands more vulnerable people arriving at A&E.
"This is further proof you can't trust the Tories with the NHS."
A spokeswoman for the Department of Health said: "The NHS is performing well - it is treating over a million patients a month.
"But despite this, average waiting times are low and stable and the number of patients waiting longer than 18 weeks is nearly 55,000 lower than in May 2010.
"The number of people waiting for more than a year to start treatment is the lowest it has ever been.
"A&E departments have been seeing 95% of their patients within four hours since the end of April."
According to the Government, the NHS is now handling 4.3 million more outpatient appointments every year compared to 2009/10.
There are 590,000 more planned procedures in hospitals every year and 2.4 million more diagnostic tests are being carried out.
Popular in the Community