The six-time Paralympian sprint champion appeared in Pretoria Magistrates Court on Monday morning amid a flurry of press activity.
Pistorius is accused of the premeditated murder of Steenkamp on the evening of Valentine's Day, but claims he shot the 29-year-old after mistaking her for an intruder. Oscar Pistorius is pictured in Pretoria Magistrates Court on Monday morning
A trial date has been set for March 3 at North Gauteng High Court in Pretoria. Magistrate Desmond Nair granted Pistorius bail on the same conditions he has been on since a hearing earlier this year.
If convicted, he faces a life sentence with a minimum of 25 years in prison.
Steenkamp's uncle has said he has already forgiven Pistorius for killing her.
Mike Steenkamp said the family have coped with her death by concentrating on her life rather than how she died.
In an interview on ITV's Daybreak, Steenkamp said: "I think from the beginning and onset that we decided that we could never be sidetracked from Reeva's life, and I think that's helped us tremendously.
"I just think of Reeva's life. How happy she was, and what she actually meant to the family. Not only to her own parents, but to her cousins and myself and my wife. She was an exceptional person."
Pistorius's friend Mike Kendrick also appeared on the programme and said his loved ones were worried about his mental state.
"He's not doing well," he said. Reeva Steenkamp was shot dead on Valentine's Day
Asked about reports that Pistorius, who is on bail, is throwing himself into training, Kendrick said this was untrue.
"He's unable to do that mentally and the family is focused on getting him into a state of mind where he can defend himself properly," he said.
"He's a very withdrawn character at the moment and they are worried about him."
Kendrick said he had not been able to discuss what happened on the night Steenkamp died.
"He just breaks down when he talk about it," he said.
"He's lost the love of his life, albeit by his own hand and he admits that, he was the first to admit it. But I'm not really asking him too much because I want to see what happens.
"Let's get that facts out there so we can all make some informed judgments."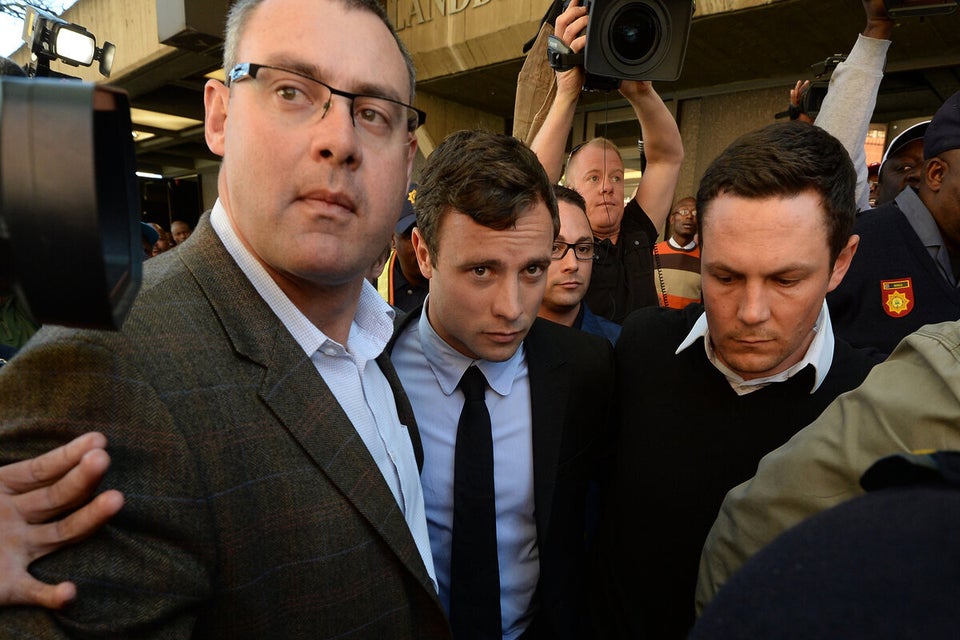 Oscar Pistorius Shooting in pictures
Related