Former 'X Factor' judge Tulisa has denied allegations that she punched a blogger at V Festival this weekend.
Vas Morgan reported that she assaulted him at the music festival on Saturday night and that the police were called.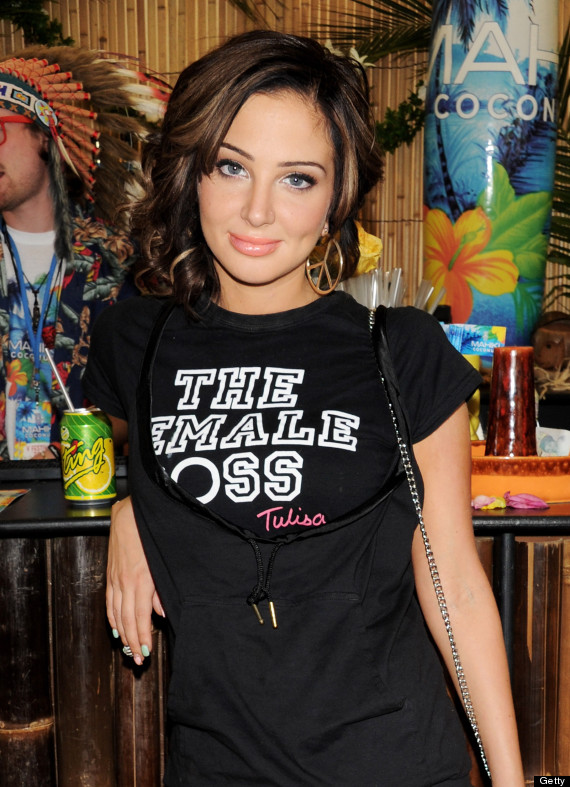 Tulisa at V Festival
In a post on his website - that now seems to have been taken down - he claimed: "As I was leaving (the festival) at about 12.30am I noticed Tulisa charging toward me in a drunken and angry state... I calmly explained that we were both clearly walking to the same exit and that I wasn't following her. She then began pushing me in aggression (sic) and shouting abusive comments and ludicrous accusations... Tulisa then punched me in the eye and continued hurling abusive threats."
However, a spokesman for Tulisa told The Sun: "Tulisa strongly denies assaulting Mr Morgan — she specifically denies punching Mr Morgan."
An Essex Police spokesman said: "The force is making further enquiries." There are no arrests or charges.
It's fair to say that things aren't going quite to plan for Tulisa at the moment. She's been replaced on 'The X Factor' judging panel by Sharon Osbourne, her debut album bombed and she's due in court following her arrest on suspicion of being involved in the supply of class A drugs to an undercover journalist.
However, while at the festival Tulisa told MailOnline: "I'm just enjoying myself, having fun with my girls and my boys. That's what it's all about this weekend."
MORE: A few suggestions on what Tulisa should do next.
FOLLOW BAGGERS BITES ON TWITTER