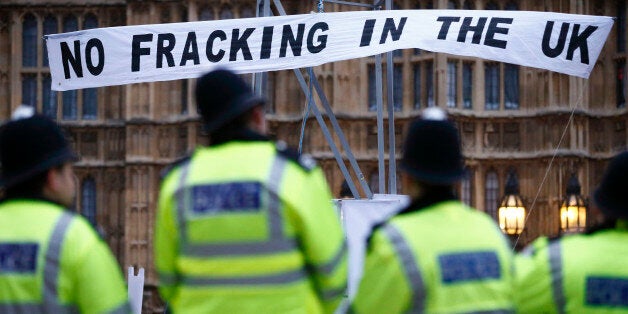 The prospect of fracking in local constituencies has sparked fury from Tory MPs, with one threatening to "man the barricades" if the shale gas exploration was found to affect local water supplies.
George Hollingbery, MP for Meon Valley in Hampshire, warned that the drilling could be "disastrous" in his area because of the sensitivity of the water supply.
The attack on fracking from the MP, who serves as parliamentary private secretary to home secretary Theresa May, would put him at odds with coalition ministers.
"I don't pretend to be an expert, but we do know of examples in the United States where there has been an impact on the water supply from fracking."
"I'm not suggesting there is any threat to the chalk acquifers of Hampshire, but – if there was – I would certainly be manning the barricades."
Ben Wallace, MP for Wyre and ministerial aide to Ken Clarke, has attacked the "risible" deals being offered to areas that accept fracking. Wallace's attack, in a letter to the prime minister, came after Tory MP Tim Yeo suggested local areas should be "compelled" to accept fracking, provided they get "real cash benefit".
"The industry agreed figure of 1/3 of 1 per cent of revenue to counties is risible and risks delaying shale gas exploitation. It is also tiny compared to what the industry has to pay in the US and elsewhere," he wrote.
Related