Reports have emerged that North Korea unsuccessfully attempted to export gas masks, arms and ammunition to Syria.
The secretive state is said to have tried to send 1,400 rifles and pistols and some 30,000 bullets as well as gas masks, apparently for chemical protection, to Syria.
But the massive shipment was seized in Turkey, a Japanese newspaper said this week, as calls for war escalated in the UK and US over an alleged chemical weapons attack last week.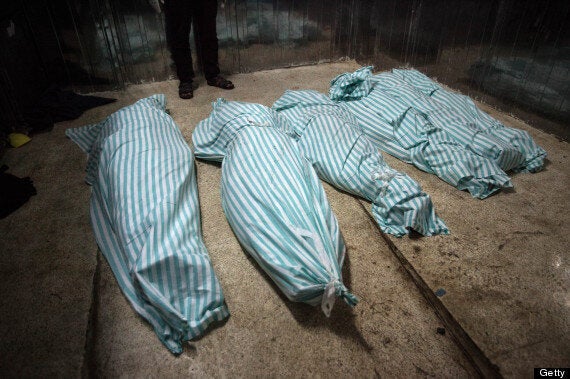 North Korea has reportedly attempted to export gas masks, arms and ammunition to Syria
According to the newspaper – translated by AFP – US authorities believed that the ship was set to unload its cargo in Turkey and send it overland to Syrian President Bashar Assad's regime.
Turkey reportedly detained the captain of the vessel and later charged him after he admitted his ship was on its way from North Korea and was carrying arms bound for Syria, the paper said.
North Korea and Syria are said to have had a military relationship for some years, and the news follows an earlier report by a United Nations panel and Western analysts saying that Pyongyang was shipping chemical weapons technology to Assad's regime.
The UN report, released in June this year, cited the Syrian Scientific Studies and Research Centre as the end-user for North Korean chemical weapons of mass destruction components.
Political scientist Bruce Bechtol said there has been "a significant uptick in North Korea's supply of important weapons to the Syrians in the past year."
North Korea has built at least two chemical weapons facilities in Syria for the Assad regime, Bechtol claimed.
The ship – identified as the 14,000-ton Chong Chon Gang, which had departed Cuba en route to North Korea – was carrying missiles and other arms "hidden in containers underneath the cargo of sugar."
The captain of the seized ship had a heart attack and tried to commit suicide during the operation to capture the ship, it was revealed at the time.
North Korea is barred by UN sanctions from trading in weaponry in the wake of nuclear and missile tests.
Popular in the Community