On Thursday night, Liverpool asked fans to tweet their suggestions for Sunday's playlist at Anfield when United visit.
One fan suggested Frank Sinatra's "Come Fly With Me" and "Always Look On The Bright Side Of Life" by Eric Idle, thinly-veiled references to the tragedy.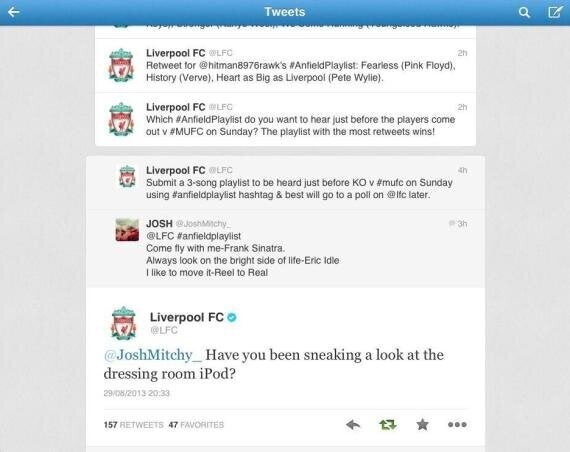 A tweet sent from the Liverpool account asked the user, "Have you been sneaking a look at the dressing room iPod?" The tweet has since been deleted.
A club spokesperson told HuffPost UK Sport:
"Liverpool Football Club responded quickly to correct the error of judgement that was made last night on it's official Twitter account in responding to a distasteful and inappropriate Tweet. The Club took decisive action and the comment was deleted swiftly.

"We apologise, unreservedly, for any offence that was caused by this mistake."
Twenty-three were killed when British European Airways Flight 609 crashed on its third attempt to take off from a slush-covered runway at Munich-Riem Airport.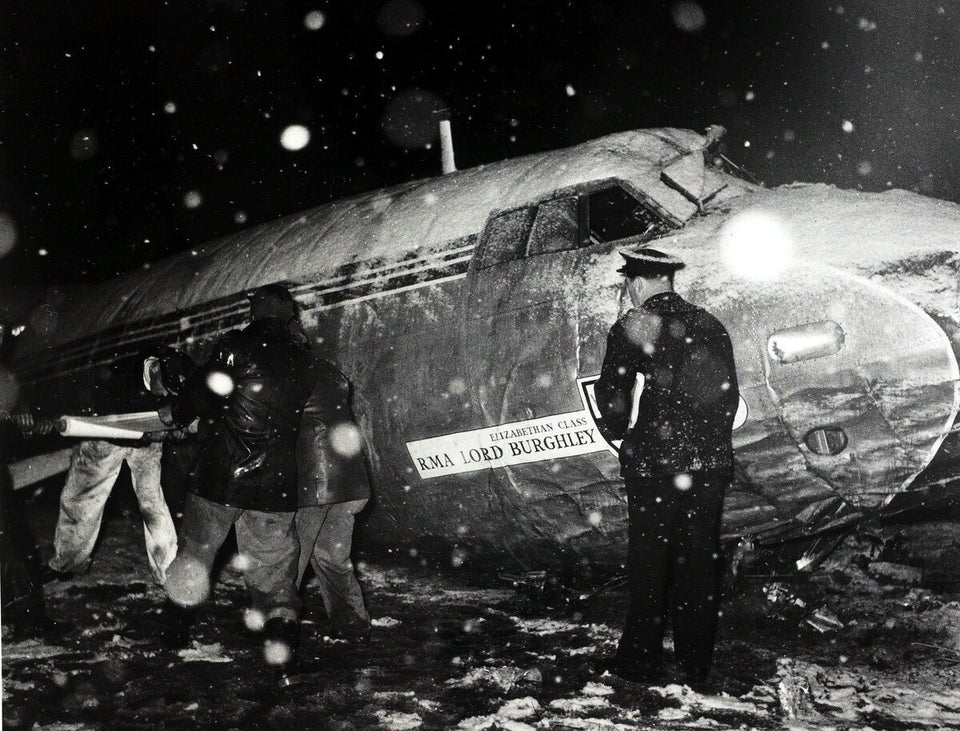 Munich Air Disaster
Liverpool have become embroiled in a number of PR disasters in recent years, beginning with the club's infamous support of Luis Suárez.
The day after Suárez was suspended for eight matches by the Football Association for racially abusing Patrice Evra, manager Kenny Dalglish and the players wore T-shirts backing the Uruguayan.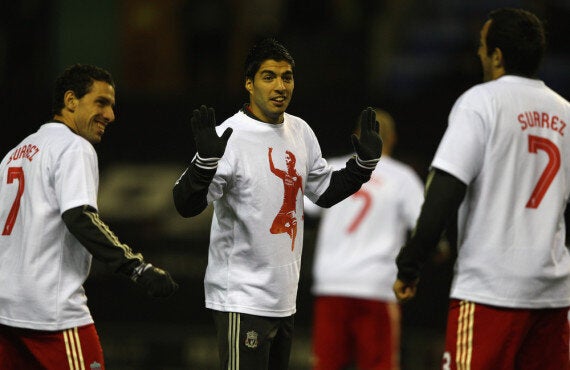 Suárez and teammates donned a shirt in support of the striker in December 2011
One of the fiercest rivalries in European football, Liverpool-United matches have been marred by unsavoury chants from both sets of supporters.
Popular in the Community