SEE ALSO: Chinese Boy, 6, Has Eyes Gouged Out In Suspected Organ Trafficking Attack (PICTURES)
A Chinese hospital is fitting all newborn babies with electronic ankle tags in a bid to fight human trafficking.
Mothers are fitted with a corresponding tag, meaning if anyone other than she tries to remove the baby from the ward, or if her bracelet is tampered with, an alarm is triggered.
There are sensors attached to the walls of the maternity ward at Jinghe County People's Hospital in Xinjiang, every five or six metres, with alarms at the exits and entrances.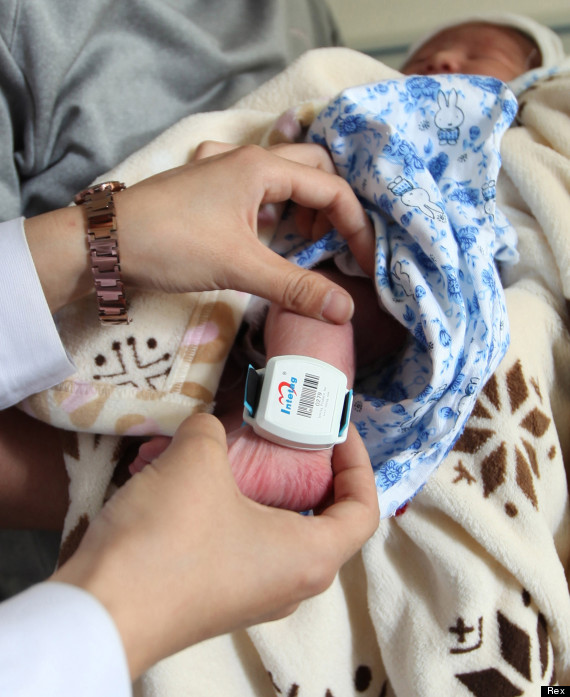 Jinghe County People's Hospital in Xinjiang is fitting all newborns and mothers with electronic tags
Earlier this month, a Chinese obstetrician was arrested on suspicion of selling newborns to human traffickers.
One of the babies was reunited with his parents amid emotional scenes in Fuping County, CNN revealed.
Police told the parents the little boy had been sold for 21,600 yaun ($3,527), the day after he was born. He was then sold two further times over the course of ten days.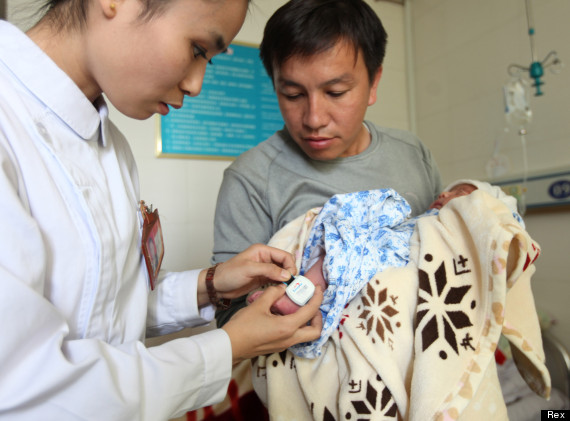 If either the baby or mother's tag is tampered with, an alarm is triggered
It is believed China's "one child policy", coupled with the country's long tradition of favouring boys, has contributed to the rise in cases of trafficking children and women.
A report by China Daily in 2011 revealed police had uncovered 39,194 cases of human trafficking in China since April 2009, the majority of which involved children and women.