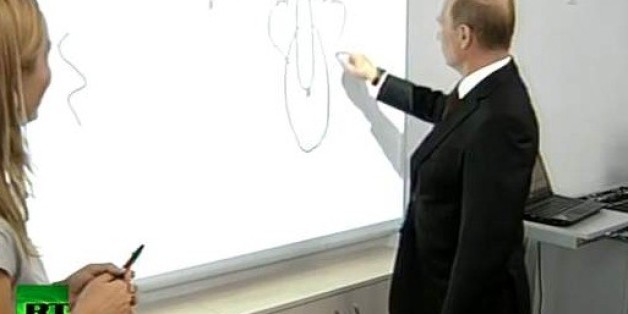 RT
Vladimir Putin has proven his animal-taming skills to the world many times over, but now the Russian president has shown a classroom a new side to his love of small beasts.
Whilst visiting a computer class in the Kurgan region school this week, Putin drew a figure on an interactive board, news agency RIA Novosti reported.
When a child inquired what the masterpiece was, the president replied: "It's a cat. The rear view."
SEE ALSO: