SEE ALSO: Tennessee Woman Hospitalised To Remove $5,000 From Rectum
A prison inmate chose a novel place to hide a loaded gun as he smuggled it into jail - up his bum.
Mark Gregory Valadez was arrested and sent to the Oklahoma County Jail on minor charges on Sunday morning, but managed to avoid passing through a metal detector as so many people were being booked.
It was later discovered the Wichita, Kansas man had arrived at his cell with a Derringer pistol lodged in his anus.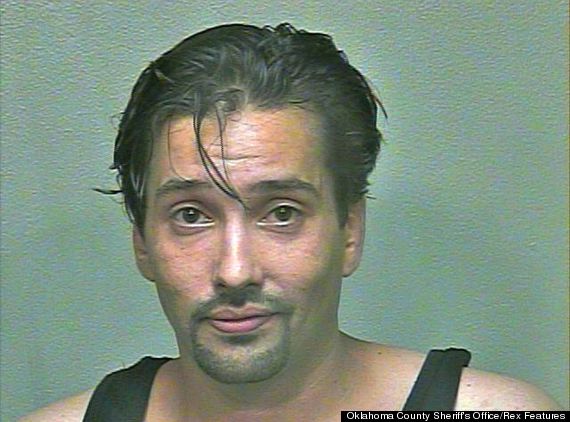 Eye watering: Mark Gregory Valadez in his mugshot after being booked on Sunday morning
Authorities learned of the "derrière derringer" after the 33-year-old bragged to other inmates about the gun.
Valadez was then subjected to a cavity test, approximately 16 hours after he was first incarcerated.
Police were able to remove the pocket-sized firearm, which they discovered was loaded with a single round.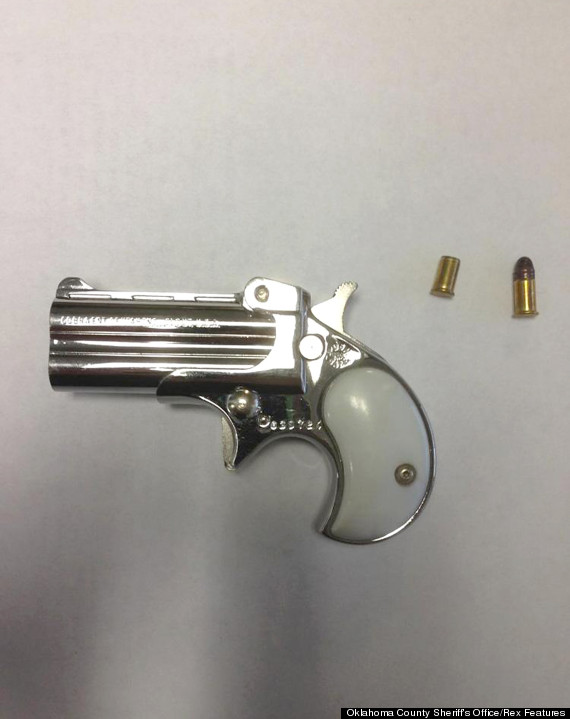 Sore seat: Valadez had this Derringer pistol lodged in his anus
Now he faces additional charges of possessing contraband in a penal institution, documents on the Smoking Gun reveal.
Oklahoma County Sheriff John Whesel told KFOR: "In this case, authorities say thd weapon got past a body search. A pat-down will not reveal a Derringer firearm that is secreted in a body cavity."
Valadez has been hospitalised in the meantime.
Concealing weapons in one's bodily cavities is not an uncommon past time. In July, a woman was found to be hiding a loaded gun in her vagina and a bag of crystal meth between her buttocks.