Raquel Rolnik, a senior United Nations official, is in the UK at the invitation of the government to examine whether the "bedroom tax" will impact on human rights.
The body's Special Rapporteur on housing is meeting tenants in London, Edinburgh, Glasgow, Belfast and Manchester affected by the policy, along with officials, campaigners and academics.
Ms Rolnik, who will reveal the initial findings of the unprecedented inspection next week, said the UK faced a "unique moment" when the challenge of providing adequate housing was "on the agenda".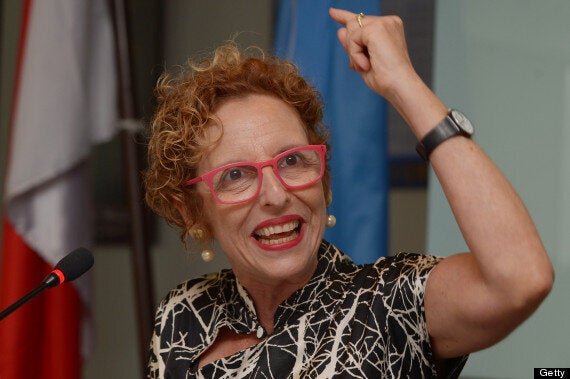 Raquel Rolnik is in the UK until September 11
Under the Government's welfare reform, social tenants deemed to have more bedrooms than they need have had their housing benefit reduced since April.
Ministers say it tackles an unfair "spare room subsidy" not available to private-sector renters and suggest it will save around £500 million annually as part of the deficit-reduction strategy.
But it has sparked protests across the country with critics claiming it is forcing families into poverty and will increase the benefit bill by pushing people into the private sector.
Article 25 of the Universal Declaration of Human Rights includes housing as part of the "right to a standard of living adequate for the health and well-being of himself and of his family".
"The UK has voiced its commitment to human rights on repeated occasions, and this mission will give me an opportunity to assess in-depth to what extent adequate housing, as one central aspect of the right to an adequate standard of living, is at the core of this commitment," she said.
"The UK faces a unique moment, when the challenge to promote and protect the right to adequate housing for all is on the agenda.
"In doing so, special attention would need to be given to responding to the specific situations of various population groups, in particular low-income households and other marginalised individuals and groups."
A UN spokesman pointed out that the UK was signed up to a number of international treaties which protect the right to adequate housing and non-discrimination.
The final report will be presented in Geneva by the Special Rapporteur to the UN Human Rights Council in March 2014.
A DWP spokesman said: "It is simply not affordable to pay housing benefit for people to have spare rooms. Reforms to housing benefit in the social sector mean families receive help for the number of bedrooms they need, and these are exactly same rules as in the private sector.
"However, we are giving local authorities £190 million funding this year so vulnerable claimants get the help they need during the welfare reforms."
Related