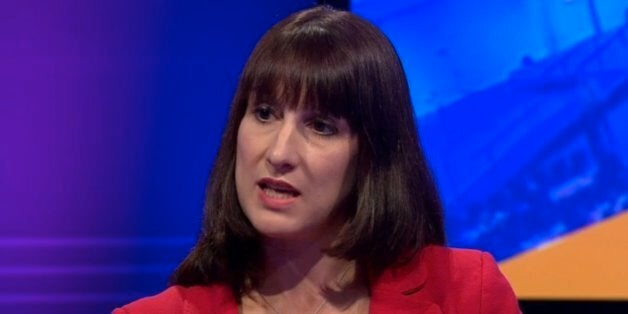 Newsnight editor Ian Katz has repeated his apology to Labour frontbencher Rachel Reeves for calling her "boring", but has rejected Labour's accusation he is biased against the party.
Following Monday evening's edition of the BBC's flagship political show, Katz accidentally tweeted to his 26,000 followers: "Tnks ... except for boring snoring rachel reeves ... playout was fun tho, wasn't it? telly MUCH netter (sic) than snooooozepapers innit."
The former Guardian deputy editor had intended it to be a private direct message. He later apologised: "Accidentally sent v ill-judged tweet referring to @RachelReevesMP's appearance on NN. Thought was DM but in any circs wrong. Have apologised."
However the minor tiff quickly escalated on Tuesday after Labour sent Katz an email demanding a full public apology for the "completely unacceptable" comment.
The message sent by the party said: "We would like to express our anger and disappointment at your tweet following Newsnight's interview with Rachel Reeves.
"It is completely unacceptable for a senior BBC editor to have expressed this view, whether or not you intended for it to be made public. It is vitally important that the Labour Party, our shadow cabinet and Newsnight viewers have confidence in the impartiality and fairness of your programme, and the criteria on which guests and interviews are judged.
"This incident undermines that confidence and it is important that this is redressed. Although a tweet of apology has been made, a full written public apology should be made by the end of the day."
In a reply sent to Labour director of communications, Bob Roberts, Katz said he was "only too happy to reiterate the apology" he had made - but stuck the knife in by explaining his view of Reeves was based on wanting to produce an interesting show.
"I don't accept your implication that my tweet reflects in any way on the impartiality or fairness of Newsnight, except to the extent that it reflects a determination to make Newsnight as interesting as I can," he said.
The spat even threatened to draw attention away from Ed Miliband's high profile speech to the TUC conference.
Full Letter From Ian Katz To Bob Roberts