Pictures have now emerged of children still in the war-torn country, working in weapons factories as rebels and government forces wage a bloody war against each other.
A 10-year-old boy, Issa, spends 10 hours a day working with his father in a factory for the Free Syrian Army.
Other children have been pictured clutching at weapons, some in self defence, amid a conflict that has now claimed more than 100,000 lives.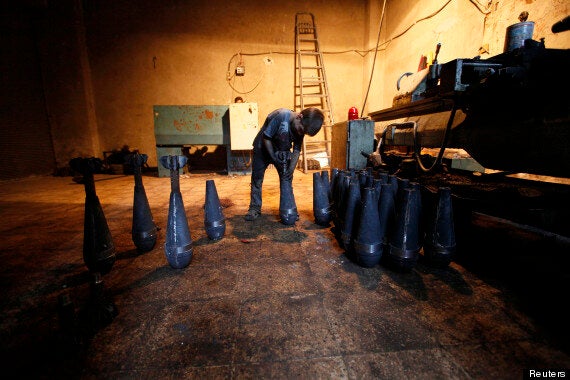 Syrian children have been pictured working in weapons factories
The stark shots show Ahmed, the son of a rebel fighter, standing guard in the neighbourhood of Salahadeen, one of Aleppo's front lines.
Popular in the Community