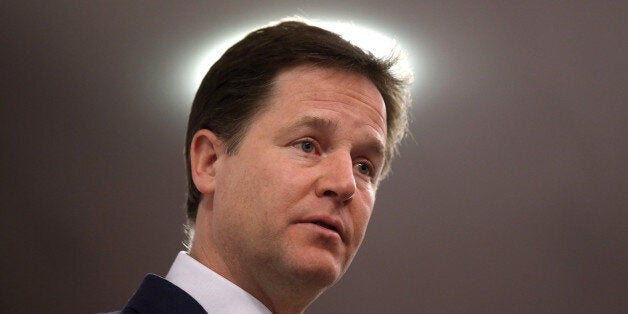 Nick Clegg has welcomed the "dawn" of an economic recovery, arguing that it would not have happened without the Liberal Democrats being in government.
The LibDem leader warned against being "complacent" before stressing that the economy was "moving in the right direction" thanks to the influence of his party, whose members had helped "pilot the economy through its darkest hour".
The Deputy Prime Minister made his optimistic economic assessment on Thursday morning during his LBC Radio "Call Clegg" phone-in, with the Liberal Democrats set to meet next week in Glasgow for their annual autumn conference.
"A dawn appears to be breaking. You shouldn't be complacent but it is moving in the right direction and I don't think that would've happened if we hadn't been there," he said.
The LibDem leader's reference to a breaking dawn echoes the heyday of Tony Blair's government, who remarked when entering Downing Street for the first time in 1997 "A new dawn has broken has it not?'.
Speaking to members of the Treasury Select Committee, Carney said: "There's been an increase in longer term interest rates because the prospects of sustainable growth have increased - that's the first sign of recovery."
"Our job is to make sure that this is not a false dawn."
The Business Secretary said that the current state of the economy did not mean ministers could "rest on [their] laurels", as it would only become "meaningful" with "sustained" business investment.