We've seen the Costa Concordia's browning hulk up close as it was raised from the depths, and we've seen the wrenching upwards of the wreck in a stunning timelapse movie.
But now the scale of the 114,000 tonne ship can be seen in these startling images from space.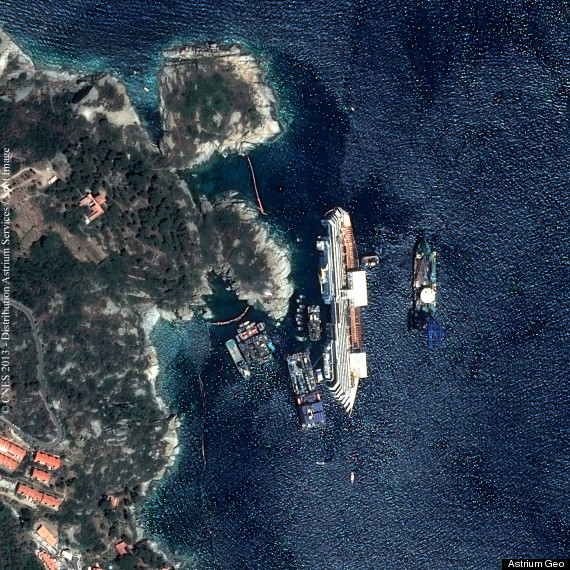 The Costa Concordia, where it lay for two years since it sunk
One shows the ship lying on its side in the waters off the coast of Giglio, Italy, where it sunk two years ago in a disaster that claimed the lives of 32 people, two of whom are still missing.
The second shows the ship suddenly bolt upright, after the £500m parbuckling operation, which took engineers 19 hours.
SEE ALSO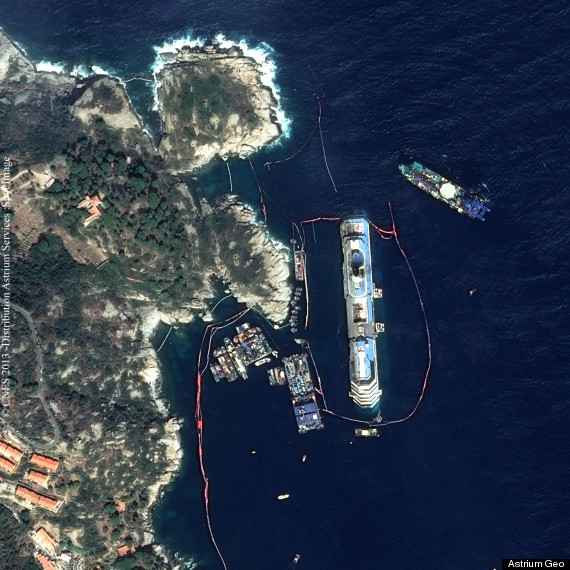 And set upright by the £500m engineering feat
The Concordia's captain, Francesco Schettino, is currently on trial in Italy on a number of charges related to the sinking, including manslaughter.
It is alleged he ordered the ship off its prescribed course so passengers could wave at people on the shore. The liner then hit a reef which Schettino claimed was not mapped.