The nation's creepiest prankster has been at it again.
The sinister Northampton Clown has been filmed getting out of a lake - proving that he can make even the most mundane of tasks utterly terrifying.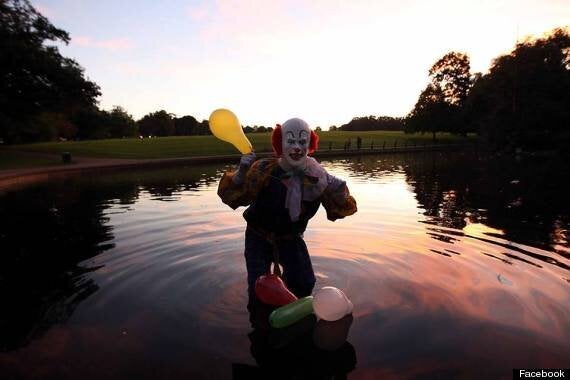 His strange appearance seemed to be timed to coincide with a gig by Madness just down the road
A further exciting development is he has overcome his "confusion" and joined Twitter so you can always know what he's up to (and make sure you're nowhere near).
Since first being spotted "forlornly" waving at passers-by, the Northampton Clown has become a bit of an internet sensation.
His Facebook page now has a massive 167,000 followers and his true identity is still unknown.