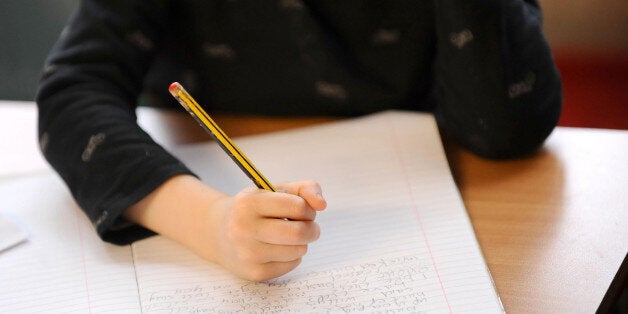 Poorer students who are given the chance to go to private school may be more likely to gain promotions, earn high wages and have a decent standard of living later in life, according new research.
Disadvantaged youngsters who were helped financially to attend fee-paying schools in the 1980s and 1990s through an initiative known as the Assisted Places Scheme are still reaping the benefits years later, a study commissioned by the Sutton Trust found.
The Trust said the findings backed up its case for a new initiative which would see pupils admitted to private day schools based on merit, with parents paying fees linked to their income.
The study tracked 77 pupils from poorer homes who had attended an independent school through the Assisted Places Scheme, and are now in their early 40s.
The scheme was introduced by the Conservatives in 1980 to help a limited number of bright students from low and middle income families whose parents could not afford the full fees to go to private school. The initiative was axed in 1997.
The study findings show that virtually all of the pupils tracked had gained promotions in well-paid professional or managerial jobs, while more than 40% were earning over £90,000 a year.
More than two thirds said that the economic crisis had not affected their living standards, and three quarters said they expected to be even better off in 10 years time.
Those surveyed also said that their private education had helped them to become more self-disciplined and self-reliant.
The study was carried out by Professor Sally Power, Professor Geoff Whitty and Dr Stuart Sims at the Wales Institute for Social and Economic Research, Data and Methods (Wiserd).
It concluded: "Assisted Place holders continue to benefit from their secondary school education.
"Even those who did not go to university are now in middle class occupations with a good income.
"This suggests that they may have benefited from a private school premium over and above that associated with educational attainment.
"They have also demonstrated significant resilience in the face of the current economic climate."
Earlier research had found that children on the Assisted Places Scheme had gained better qualifications and attended more prestigious universities than youngsters of similar abilities and backgrounds who were state-educated.
Sutton Trust chairman Sir Peter Lampl said: "This new research with the assisted places group confirms the extent to which able children from less advantaged homes gain from an independent school education. It shows the importance of ensuring that access to the best independent day schools is not restricted to those who can afford to pay full fees."
He said that the Assisted Place Scheme had been too limited, with a small number of places in each school, which left many students on the scheme feeling socially out of place.
A "much better model" is the Open Access Scheme, which sees all places based on merit alone, Sir Peter suggested.
"Under Open Access, all the places at participating independent day schools would be available on merit alone, with parents paying a sliding scale of fees according to means. This would make a major contribution to social mobility by opening up independent day schools to all young people enabling them not only to thrive academically but also to gain the social skills and access to the networks that are crucial to success."