An EDL member was photographed at a march in Bradford on Saturday showing off a highly offensive tattoo.
The photo shows the unidentified man mooning the camera to show his rear end adornment saying "Mecca is a...", finished with an arrow pointing to a rather unpleasant place.
The man was part of an EDL contingent from Newcastle with the image being uploaded to their Facebook page.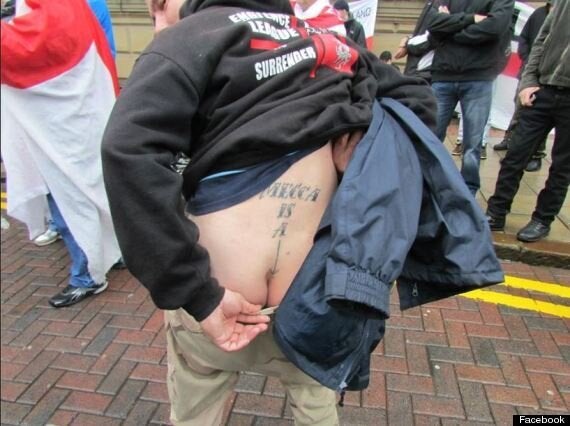 Other photos show a person in a pig mask in front of a group holding a flag saying "Taliban Hunting Club".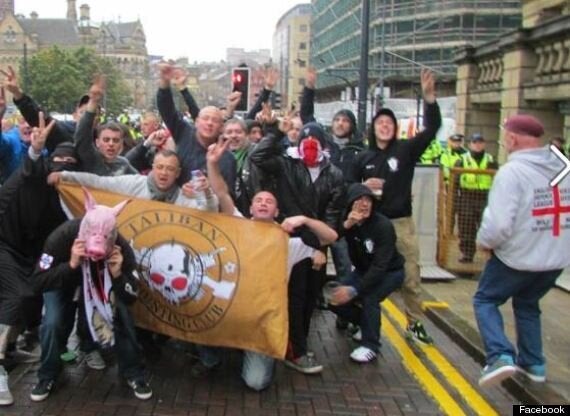 Around 750 people attended the demo. Policing of the event cost up to £800,000, the Mirror reported.
Tim Ablitt, the group's newly appointed chairman, has been contacted for comment but has yet to reply.
Related