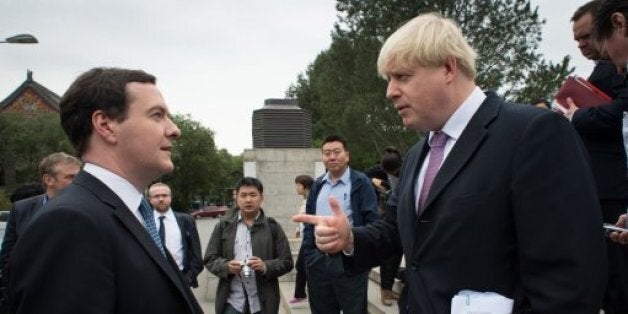 George Osborne has urged Britons to stop the "sweatshop" stereotype of Chinese industry during a visit to the country with Boris Johnson, although the London mayor previously joked about Chinese sweatshops in a national newspaper column.
Speaking on the BBC on Monday morning, the chancellor said: "I think there is a bit of a British attitude which treats China as a sweatshop on the Pearl River.
"One of the things I'm trying to do this week in China is to change British attitudes to China...this is a country that is right at the forefront of medicine and high-tech and computing and high-tech engineering and all of that."
Amid concerns about human rights and corruption, Osborne said China was "tackling its own problems" in the "way it thinks is appropriate".
He told the BBC Radio 4 Today programme that the UK had a "very strict attitude towards corrupt business practices" but "there is a huge crackdown here in Beijing on corruption as well, so the Chinese government understand that's also a problem here that they, in a very high-profile way, want to address".
Boris Johnson's Most Cringeworthy Moments