Cute kittens, singing the praises of resourceful government departments and Hugh Grant's rom-coms is the future of the media under state regulation, according to a Private Eye cover, that has gone viral on Twitter.
On the BBC comedy show, Have I Got News For You, editor Ian Hislop made his views on press regulation clear, even though he said he did not like siding with editors like the Mail's Paul Dacre and mogul Rupert Murdoch.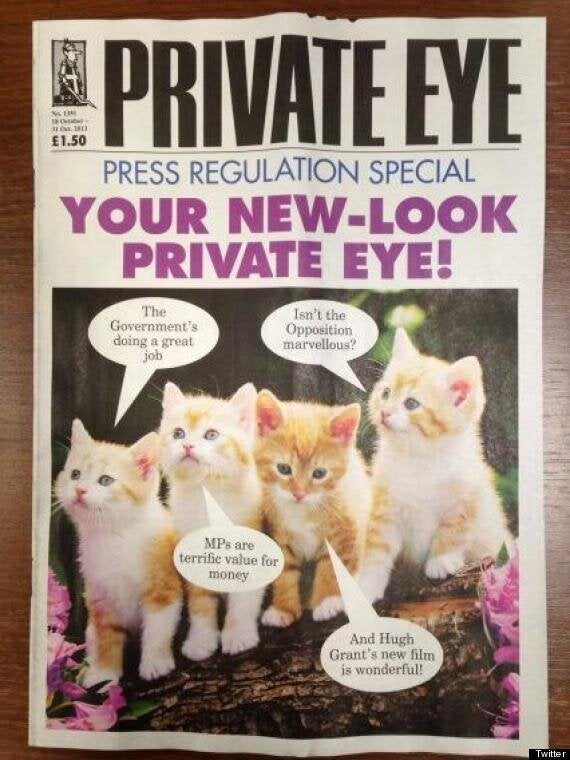 This week's Private Eye cover
"Everyone says 'Oh well, Lord Leveson reported and nothing happened. It did happen! They closed down the biggest newspaper in the country, scores of people have been arrested, journalists, lots of people are being prosecuted, it's a big result," he said.
"People think I am lining up with Murdoch, with Dacre, that's very, very embarrassing, look at me, I'm embarrassed.
"We still have a free press in this country, it is not pretty but it is free," he said. "If you don't like the Mail, don't ban it, don't ban it! Don't buy it!"
The cover has garnered a storm of responses on Twitter: