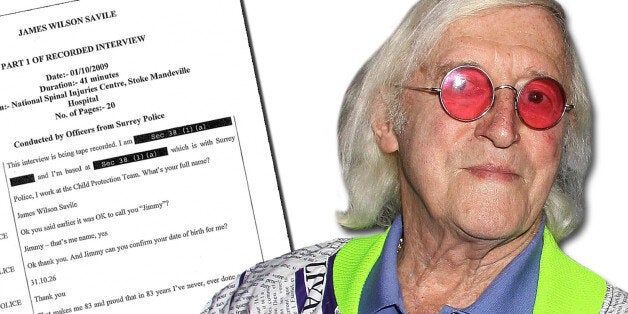 The perverted DJ Jimmy Savile boasted to police about "brushing off girls like midges", sickening transcriptions of his last police interview revealed last night.
The disgraced broadcaster was quizzed by Surrey Police at Stoke Mandeville Hospital in 2009 over accusations he forced one girl to touch his groin until he was "aroused", made another perform oral sex and sticking his tongue down a young girl's throat.
The former star remained defiant during the interview, arguing allegations against him had started in the 1950s by people "looking for a few quid."
Savile, who died in 2011 aged 84, told officers he was "assaulted" by women when he worked for BBC Radio 1 and Top of the Pops, insisting he did not abuse the youngsters at Duncroft Children's home in Staines in Berkshire in the 1970s but that he was in fact a victim.
Savile casually dismissed allegations he had forced one girl to touch him and another to give him oral sex when quizzed by police, the haunting documents show.
Savile told police the only reason the allegations were surfacing years later was because his fame made him an easy target and claimed his alleged victims were making the accusations for money. Many of Saville's victims came forward in adulthood, abused as children
He told police: "My business there's women looking for a few quid, we always get something like this coming up for Christmas, because we want a few quid for Christmas right.
"And normally you can brush them away like midges and it's not much of a price to pay for the lifestyle."
Savile claimed his notoriety meant he had no need to "do anybody any harm".
"When you're doing Top of the Pops and Radio 1, what you don't do, is assault women, they assault you, that's for sure," he said.
"And you don't have to, because you've got plenty of girls about, and all that, so dealing with something like this, is out of the question and totally wrong, full stop."
"No need to chase girls, I've thousands of them on Top of the Pops, thousands on Radio 1," he insisted.
"No need to take liberties with them, out of the question and anyway it's not my nature," said the man who has been described as one of Britain's most prolific paedophiles. The extent of Savile's abuse is being investigated
Savile went on to brag to police, who were conducting the interview at the Stoke Mandeville hospital, that he was in charge there.
"I own this hospital, NHS runs it, I own it and that's not bad," he said.
The transcripts also showed Savile was prepared to see the allegations go all the way to the Old Bailey.
Savile said he had already had five newspapers settle with him after he threatened to sue them.
He even referred to himself as the "Litigiousness", given his willingness to take people to court.
The lawyer representing 72 of Savile's alleged victims said the sickening interview showed he had "complete disdain and contempt for those that he was purporting to help."
Liz Dux, head of abuse at law firm Slater & Gordon, told BBC Radio 4's Today programme: "This was the nature of the man, complete bravado at every opportunity.
"We've got to ask ourselves now, and what the victims will be very concerned to note, is why his account was taken at face value.
"Clearly there was quite a lot of information known when he was interviewed and his replies just seem to have been acknowledged and not questioned in any way."
Further "relevant information" regarding the presenter's activities has emerged, the Department of Health said.
A Metropolitan Police and NSPCC joint report has already revealed that so far 450 people have come forward alleging sexual abuse at the hands of the pervert.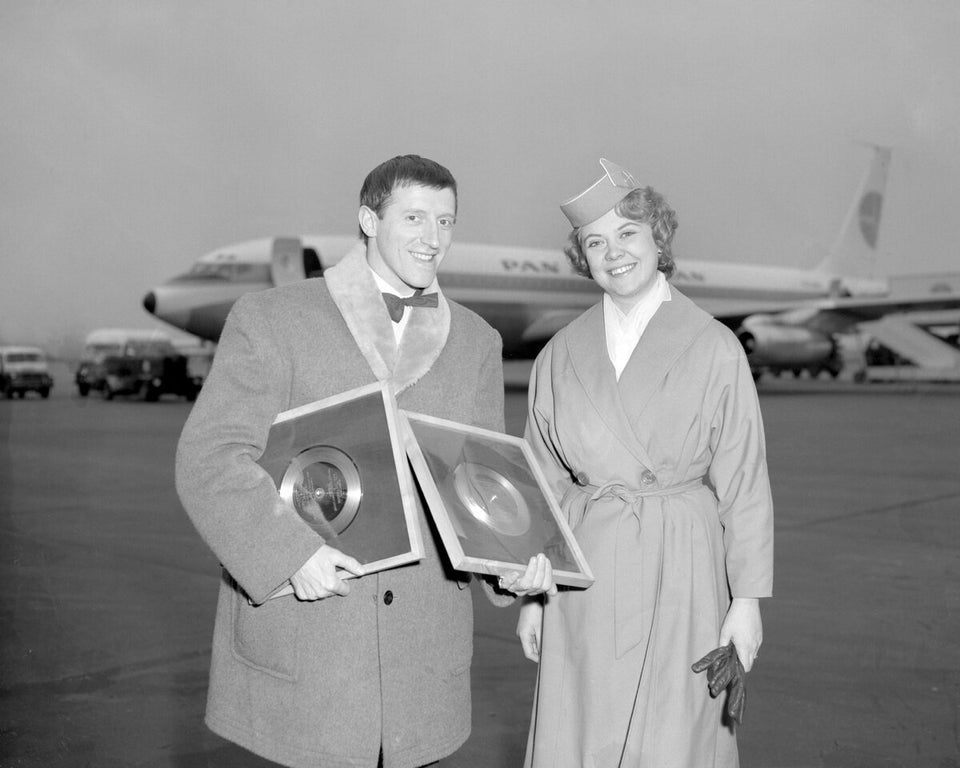 Jimmy Savile Abuse Timeline