The allegations surfaced after Connie Sue McCall, 40, and her husband Ronnie Lee McCall, 61 were investigated for child neglect.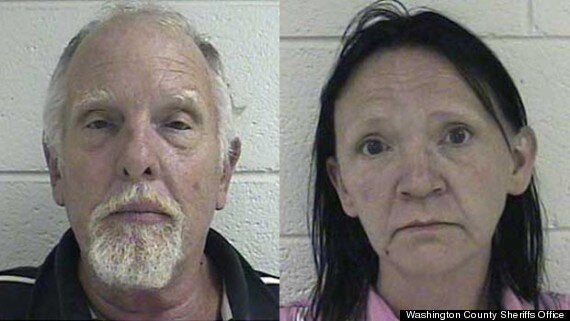 A fourth daughter aged just five was taken into care after being found with "several if not all of her teeth rotted".
One of the other girls had "both head and body lice, flea bites, ring worm and rotten teeth".
District Attorney Tony Clark described how after questioning the children about the neglect the true horror of their situation came to light.
He said: "There was money that changed hands between the individuals that were taking pictures and the parents.
"The children said that they had been taken to various locations and performing sex acts with an adult.
"When you have parents allegedly making money off their kids through pornography and exploitation, even after 20 years, it's one of the worst cases I've ever seen."
The girls also claim their parents were regularly high on bath salts.
Related