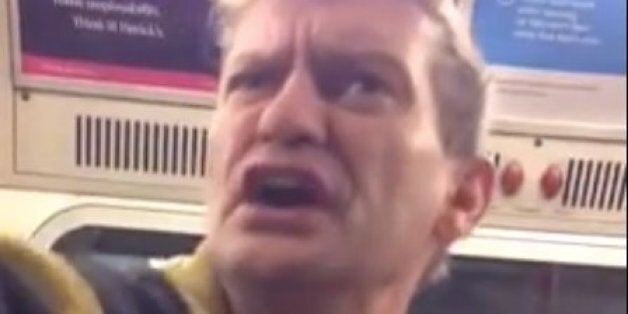 A Tube passenger who allegedly used vile racist language on board a Bakerloo line train has been arrested, police had confirmed.
Thr 52-year-old man from Watford has been arrested on suspicion of a racially aggravated public order offence, after a video emerged of the alleged incident.
He has been bailed, pending enquiries.
The video showed a man, identifying himself as ex-military, wandering around the Tube carriage, insulting passengers of various nationalities, including Japanese and Somali commuters.
"An investigation was launched after we were made aware of a YouTube clip of a man using racist language on board a Bakerloo line train," British Transport Police said in a statement.
The 42-year-old former secretary launched an expletive-laden rant at passengers on the Central line, telling those seated near her: "I used to live in England and now I live in the United Nations."
Popular in the Community