A new advertising campaign has been launched, to highlight the best of the British newspaper industry.
The adverts aim to highlight the "distinctive and important role" of the national press as the battle over regulation rages on.
But it has chosen some odd examples to show off their work: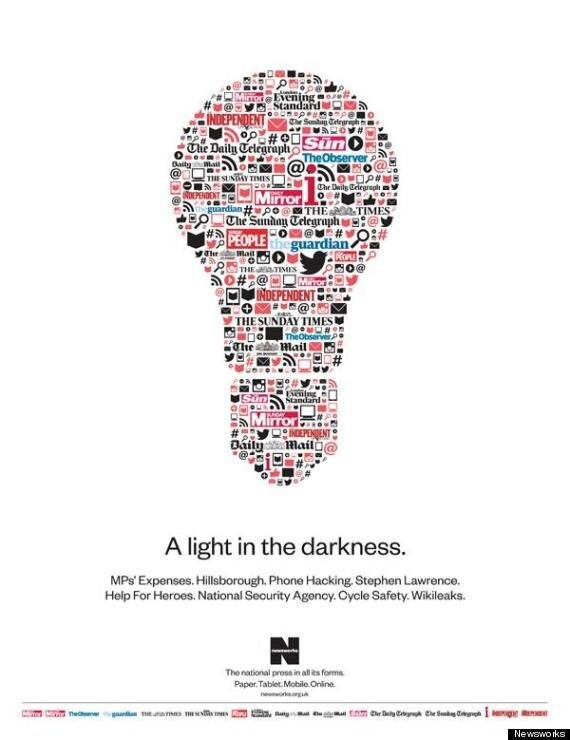 Last year's eventual apology from David Cameron on behalf of the government came after years of dogged campaigning by the Hillsborough Justice Campaign, with support from the local Liverpool Echo and Daily Post newspapers.
Equally dubious was the inclusion of 'phone-hacking', which is rarely cited as a high point for the British newspaper industry.
It is presumably a reference to the investigation by The Guardian, not the widespread intrusion into people's voicemails by the News of the World.
The advertising campaign has been produced by Newsworks, which describes itself as the "marketing body for national newspapers".
It also lists the MPs' expenses revelations, which emerged when a disk containing the details of claims was bought by the Daily Telegraph, and the National Security Agency, the story that has provoked a bitter row between the Mail and the Guardian, which was accused of helping Britain's enemies with its revelations.
The six different adverts, created by comedy writer John Lloyd, are running in the UK's leading nationals.
Rufus Olins, Newsworks chief executive, said: "There has been a lot of criticism of the industry and these ads tell the other side of the story."
Related