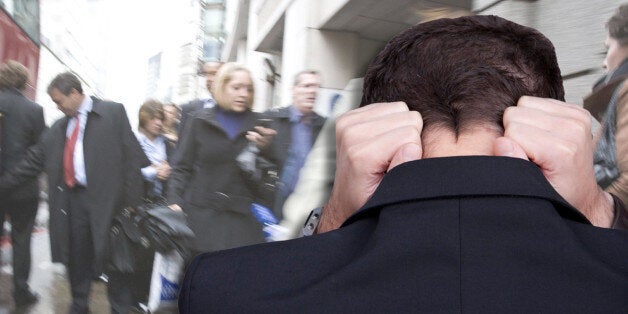 The streets may be paved with gold, at least according to Dick Whittington, but moving to London will make you miserable.
That's according to the latest bulletin from David Cameron's happiness survey, which found people living in the capital had on average the lowest ratings for life satisfaction, and the highest anxiety levels of anywhere in the UK.
The Office for National Statistics study showed that people's personal well-being had increased in the past year, with those living in remote Scottish islands Orkney, Shetland and Eilean Siar happiest of all.
But Londoners were at the other end of the scale. On the plus side, they earn the most, although London also has the widest variations between rich and poor, and huge fluctuations in life expectancy.
Down with London in the tables was Stoke-on-Trent, where locals have the lowest levels of self-worth and life satisfaction, while Reading and Milton Keynes also had some of the highest levels of anxiety.
Out of the UK countries, Northern Ireland had the highest average ratings for life satisfaction, worthwhile and happiness in 2012/13.
The Prime Minister believes GDP is an "incomplete" way to measure the health of society.