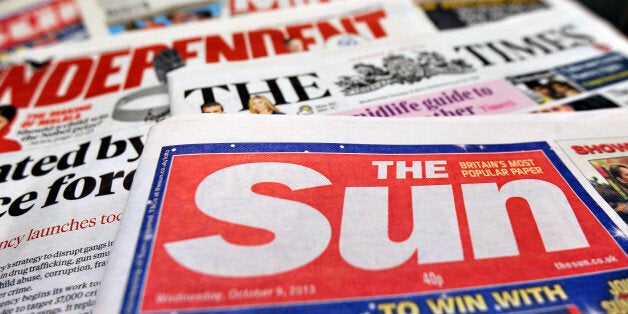 Reading The Sun's Page 3 at work can be classed as sexual harassment, a leading lawyer has warned.
The claim was made as it was revealed six in 10 working women have had a male colleague behave "inappropriately" towards them, according to new research.
The study, by employment law specialists Slater & Gordon, showed that women were still subjected to sexist attitudes at work and nearly a quarter have experienced a senior colleague making a pass at them at some point in their career.
"What constitutes sexual harassment under the law is unwanted conduct of a sexual nature which has the purpose or the effect of violating someone's dignity or creating an intimidating, degrading or hostile environment for them at work. The key thing there is unwanted conduct and that can differ from person to person," Claire Dawson said on BBC 5 Live on Wednesday.
But when asked by presenter Nicky Campbell if reading 'Page 3' could be classed as harassment she added: "If you do that in the work place and you are subjecting other people to it then, yes, that can create a hostile and intimidating environment."
Reacting to the report, shadow women and equalities minister Gloria De Piero said: "This research shows just how far we still have to travel on women's equality. No workplace should permit a culture where these sorts of attitudes exist.
"If we are to eradicate outdated and offensive attitudes from our workplaces, David Cameron should be doing much more to break down barriers to women in the workplace, and that includes his own Cabinet."
TUC general secretary Frances O'Grady added: "Most people assume we have moved on from the blatant sexism that has blighted workplaces in the past.
"But sexual harassment is still a fact of working life for millions of women today in all kinds of workplaces, from the shop floor to the boardroom."
Popular in the Community