A mother of 14 has been arrested on suspicion of selling the virginities of 12 of her daughters for the equivalent of just £125 each.
Margarita de Jesus Zapata Moreno was detained after one of her children, now aged 16 and pregnant, contacted the police, Semana reports.
The teenager revealed the alleged scam after claiming her mother and the man who bought her virginity tried to force her to have an abortion.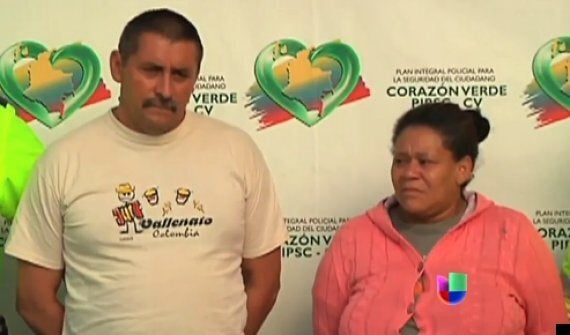 Margarita de Jesus Zapata Moreno and Tito Cornelio Daza deny the charges
The baby's father, Tito Cornelio Daza, 51, is also being held by police in Bogotá, Colombia.
Zapata is said to have approached men who had a "favourable financial situation", RCN Radio reported.
"It hurts that a mother would do this,' police chief Carlos Melendez, investigating the case, told reporters.
"The mother contacted highly solvent but depraved men so they could have sex with the minors when they turned 12," he added.
Daza and Zapata deny the accusations but could face up to 25 years in prison, the paper says.
Popular in the Community