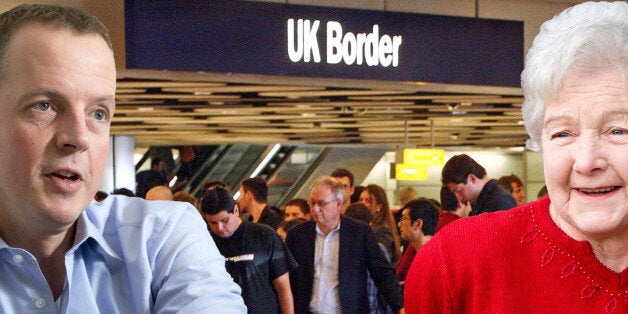 A Tory minister has pointed the finger at Britain's grandmas for contributing to the nation's housing crisis.
Nick Boles said that families with great-grandparents were not willing to live in the same house, putting more pressure on precious housing supply.
The planning minister said immigration was also a factor, but pointed out that two thirds of the country's population growth was down to people living longer, not immigrants.
In a debate about housing supply, he told MPs: "That growth in population has had two main sources.
"One, which is contentious in the House and elsewhere, is immigration, which was uncontrolled for a long time. We as a party rightly criticised that, and are now doing something to control it.
"However, it is important to remember that the majority—about two thirds—of the growth in population and in the number of households in the country has resulted not from immigration but from ageing.
Britain is gripped by a housing crisis
"One way that I ask people to think about it is by considering how many people now are part of families in which four generations are alive. Quite a lot of them are. It used to be rare to have a great-grandparent or great-grandchild in a family; it is now common, because people are living longer, and they do not all want to live in the same house."
Politicians of all parties acknowledge that Britain is in a housing crisis, with a lack of affordable places to live exacerbated by the ageing population and not enough new homes being built.
The government's planning reforms were intended to free up more land to ease the squeeze, but they have been fiercely contested, with campaigners warning the new rules threaten Britain's green spaces.
Conservative Laurence Robertson, who organised the debate, said his local council in Tewkesbury was being pressurised to find green belt spaces for new developments, and accused the government of having a "confused" planning policy.