Female inmates will serve their sentences closer to home and will be offered skills to help find work upon their release, under new reforms revealed on Friday.
But the reforms still do not go far enough, according to the Howard League for Penal Reform, who have argued that all women's prisons should be closed and turned into "women's centres".
Under the government's proposals, low risk offenders will be encouraged to undertake practical training so they can seek employment following their jail term.
The reforms, unveiled by Justice minister Lord McNally, who is also the minister for female offenders, also calls for all women's prisons to become resettlement prisons so that women are close to home and are re-integrated into society.
Lord McNally said: "When a female offender walks out of the prison gates, I want to make sure she never returns.
"Keeping female prisoners as close as possible to their homes, and importantly their children, is vital if we are to help them break the pernicious cycle of re-offending.
"And providing at least a year of support in the community, alongside the means to find employment on release, will give them the best possible chance to live productive, law abiding lives."
Many women who go on to commit crimes are also domestic and sexual violence victims, with 53% reporting childhood abuse, according to government figures.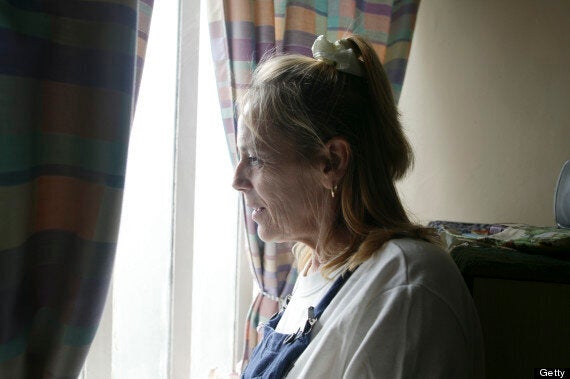 An inmate in her cell in Holloway Prison, London
Many also struggle with mental health issues with 49% say they suffer from anxiety and depression.
Juliet Lyon, director of the Prison Reform Trust, said: "Trying to improve women's imprisonment would be a waste when the best way to reduce women's offending is to invest in treatment for addictions, mental healthcare, training for work and safe housing away from domestic violence and abuse."
The new plan to try and tackle female offending is being set out to work alongside Transforming Rehabilitation reforms in which every offender prison gets 12 months of tailored support as they leave prison.
With the aim of trying to cut re-offending and trigger further falls in the female prison population, a new open unit at HMP Styal is to focus on helping women into jobs on release.
Popular in the Community