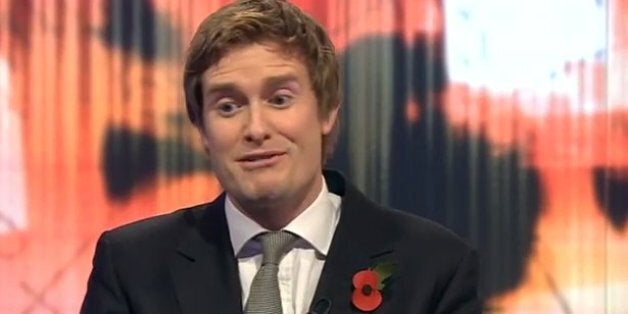 Wednesday was not a good day for Tristram Hunt.
In the afternoon, the former TV historian laboured through his first big Commons outing as shadow education secretary, being mocked by Michael Gove for his past comments on free schools.
In the evening, the newly appointed member of the shadow cabinet received an even more forceful humiliation at the hands of Jeremy Paxman, who refused to let the plumy parliamentarian off the hook about Labour policy. When asked if he would allow his own children to go to schools with unqualified teachers, Hunt refused to answer - fives times.

Watch as the MP for Stoke-on-Trent buckles around three minutes 35 seconds.
Of course, it wasn't quite as bad as this vintage piece of political chicanery….
But it was probably on a par with Blinkey Ben.
As Phil points out, "it was like watching a lion rape a sheep..."