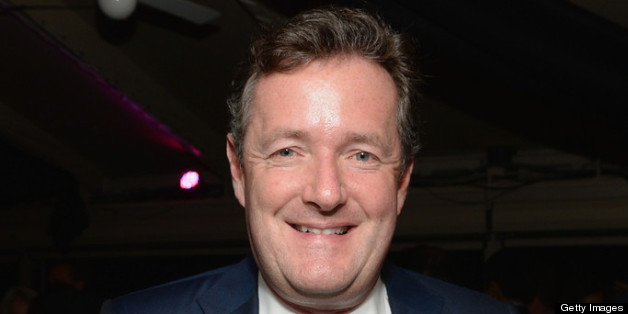 Getty Images
Piers Morgan admits he is friends with Lord Sugar and Gary Lineker - but that his Twitter spats with Jeremy Clarkson are "pure war".
"There's not a single friendly bone in either of our bodies towards each other," he told the Today programme.
The talk-show host and former Mirror editor was reacting to being named in eighth place in the Telegraph's list of the most influential tweeters, one place behind David Cameron.
TOP STORIES TODAY
It comes after Morgan and Clarkson's bitterness towards each other erupted into an explosive Twitter row.
The Top Gear motormouth labelled Morgan a "monumental twat", while "gnarled old fool" came back the other way.
Clarkson Versus Morgan: The epic Twitter spat in full
On Thursday morning, Morgan told interviewer Sarah Montague that he could be "obnoxious and provocative" on Twitter, where he has over 3.7m followers.
Asked whether he enjoys starting arguments with other celebrities, he said: "I don't like to start them but I certainly enjoy finishing them, and I think that people like Gary Lineker and Lord Sugar, God bless him, they are people I would consider friends.
"But on Twitter, especially when I think of a certain type of alpha male, it becomes basically a competition - a competition for the number of followers you have, a competition to score points against each other...and to behave like supremely cocky sixth-formers back in the old college room.
"However, with the likes of Jeremy Clarkson, it's pure war and there's not a single friendly bone in either of our bodies towards each other, so those are probably more entertaining to follow - because they're real."