A traveller has been arrested at Canada's Montréal-Trudeau Airport for attempting to smuggle three pumpkins packed with what is suspected to be cocaine.
The substance is now in the hands of the Royal Canadian Mounted Police for further investigation.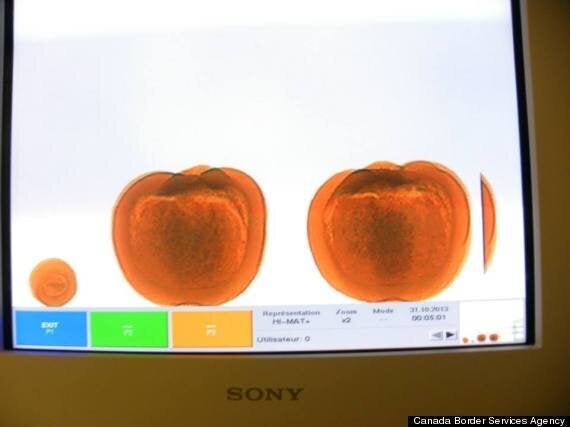 Pumpkin surprise: An X-ray of two of the suspicious gourds
"Border services officers work tirelessly to intercept narcotics regardless how they are hidden", said a spokesman said.
"This seizure helps eradicate narcotics from our community by stopping potential traffickers from using our international airports for their illicit cross-border activities."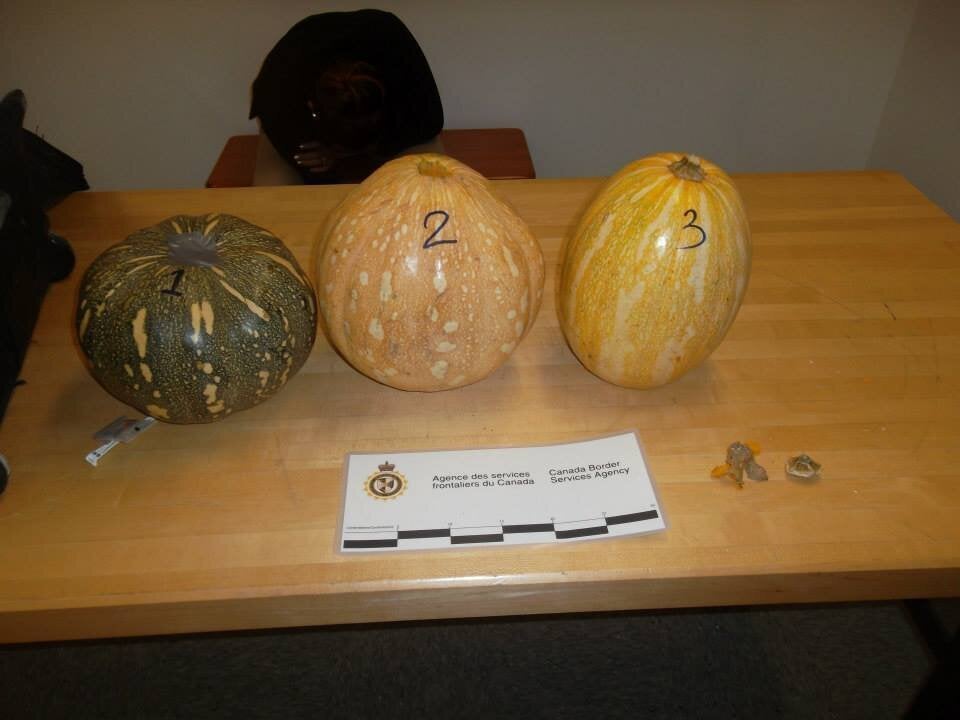 Cocaine Pumpkins