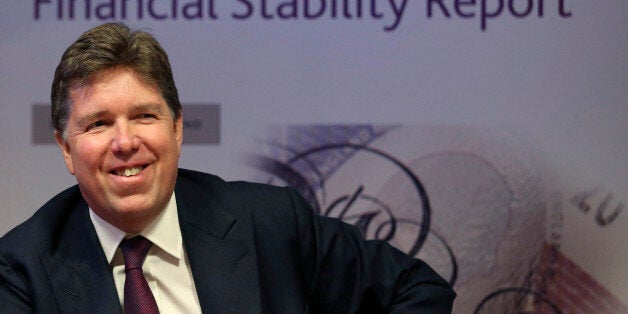 The Bank of England has sparked outrage for spending nearly £9,200 on two leaving parties for former deputy governor Paul Tucker, even though he received a £263,020 pay packet and left with a £5m pension pot worth £142,000-a-year, the Huffington Post UK can reveal.
Tucker announced in June his plan to quit after he was beaten to succeed Mervyn King as governor by Mark Carney. He spent his last day at the Bank of England as Deputy Governor for Financial Stability on October 18 and has moved to Harvard University.
John Mann, Labour member of the Treasury Select Committee, told HuffPostUK: "The rest of us organise our own leaving dos, it shows how out of touch the Bank of England is. It is no surprise that they ignored criminality by banks and bankers. Clearly the Bank of England do not believe that we are all in it together."
The Bank is not funded by taxpayers, but draws its funding from sources like the wider banking sector. The main source is known as a "cash ratio deposit", through which banks deposit cash interest-free with the Bank, which sinks it into investments that pay interest. The interest earned from the deposits is used by the Bank in order to fund its operations.
Previously it emerged that former Bank governor Mervyn King had over £10,000 spent on his leaving bashes and was given a £10,000 painting of himself as a leaving present by the Bank of England, along with a £597 silver napkin ring and a £2,505 bust of German writer Johann von Goethe.
Labour MP George Mudie, a member of the Commons treasury committee, said: "If I compare what happened to him and what happens to a nurse or teacher when they retire, I think ordinary people will be outraged at a time of austerity that such money should be lavished on someone who has a £198,000 pension.
"It is completely inappropriate, particularly in terms of austerity."