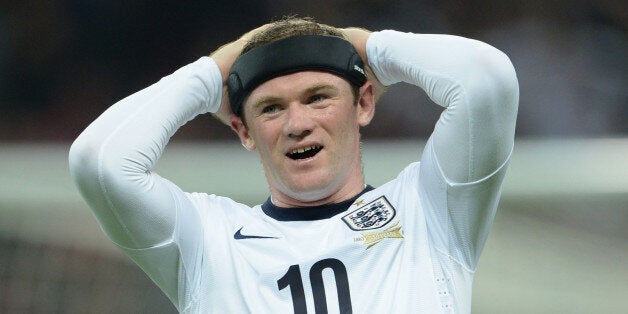 It has been revealed Wayne Rooney guarded his most private of information with the name of his favourite beer… "Stella Artois".
According to reports from the ongoing phone hacking trial, the Manchester United player's password for his phone, which was among those tapped during the scandal, was the name of the beer.
At least it's more imaginative than password1234.
The court also heard today how a massage parlour receptionist told the footballer to get out "before he was destroyed and his career was over".
The Old Bailey was told that newspaper stories about Rooney's "suggested use of prostitutes" had claimed Patricia Tierney had sex with him in a Liverpool parlour in 2004.
But Ms Tierney said in a statement read to the court that she had warned the footballer to leave.
Ms Tierney said: "It was alleged I had a sexual encounter with Wayne Rooney and he paid me for sex when I was working at a massage parlour.
"I do recall Wayne Rooney visiting with a number of other males. Several days later he came on his own.
"This time I pushed him into a room and told him to pull his hat down and get out before he was destroyed and his career was over."
The story first appeared in the Sunday Mirror, the court heard, and was later chased by The Sun, with several articles appearing in the daily tabloid.
Notes made by private investigator Glenn Mulcaire, who has admitted phone hacking for the News of the World, showed that he was investigating Rooney at the time.
His notebooks contained information with details relating to Rooney's mother, the court heard.
At a later date he made a note of the mobile phone details of a beauty consultant at Harrods called Laura Rooney, who is not related to the footballer
Popular in the Community