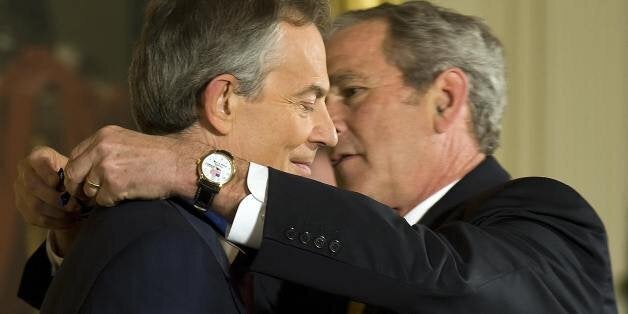 The British government has denied reports that the United States has vetoed the public disclosure of documents included in the inquiry into the Iraq War.
On Thursday The Independent reported that the White House and US State Department has refused to declassify pre- and post-war communications between George W Bush and Tony Blair.
According to the paper, the report by Sir John Chilcot is expected to be "highly critical" of the way Blair decided to commit British forces to the American-led invasion of Iraq in 2003.
If the Obama administration refuses to sanction the release of correspondents between Bush and Blair, David Cameron would have to either heavily redact the report or remove the conclusions based on the letters.
However a Cabinet Office spokesperson insisted that "any suggestion that the US has a veto is wrong" while acknowledging that "exchanges between a PM and President of the United States represent a particularly privileged channel of communication".
"The government is currently engaged in discussions with the Inquiry. All sides recognise that this raises difficult issues, involving legal and international relations considerations," the spokesperson said.
"As the exchange of letters between government and the Inquiry shows, these issues are being worked through in good faith and with a view to reach a position as rapidly as possible."
Earlier this month Sir John wrote to Cameron asking to see 25 notes Blair sent to Bush as well as 130 records of conversations between Blair, Gordon Brown and Bush.