A woman has been sectioned for driving over her partner after he allegedly threatened to leave her.
Teenager Kanj Patel witnessed the pair having an argument outside his parents' shop in Hamilton, New Zealand, on Sunday.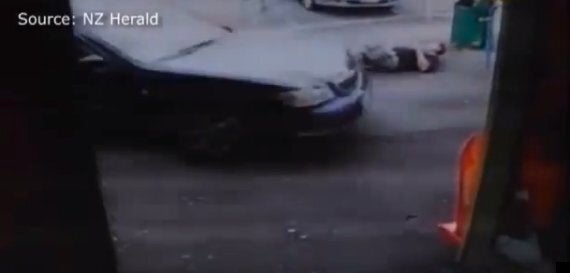 CCTV footage shows the man being hit twice by the car
The 15-year-old added: "The first time we thought it was just an accident but then the second time we knew it wasn't."
The 44-year-old woman then drove her car over a bank and into the Waikato River.
She managed to free herself as it was sinking and was brought ashore by police, Sky News reports.
The 43-year-old man, who was described as a "gentle, kind of caring man [who] was just trying to do right by her," is in a stable condition in a Waikato hospital.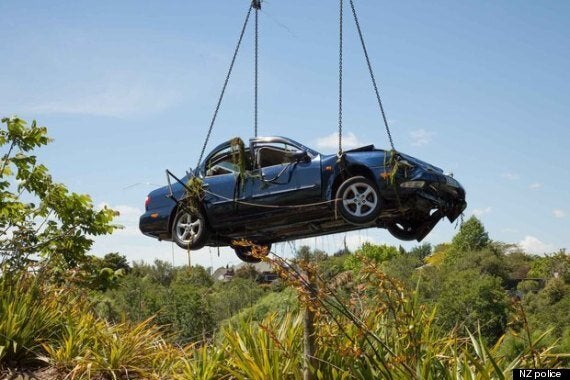 The car was removed from the river and is now being examined by police